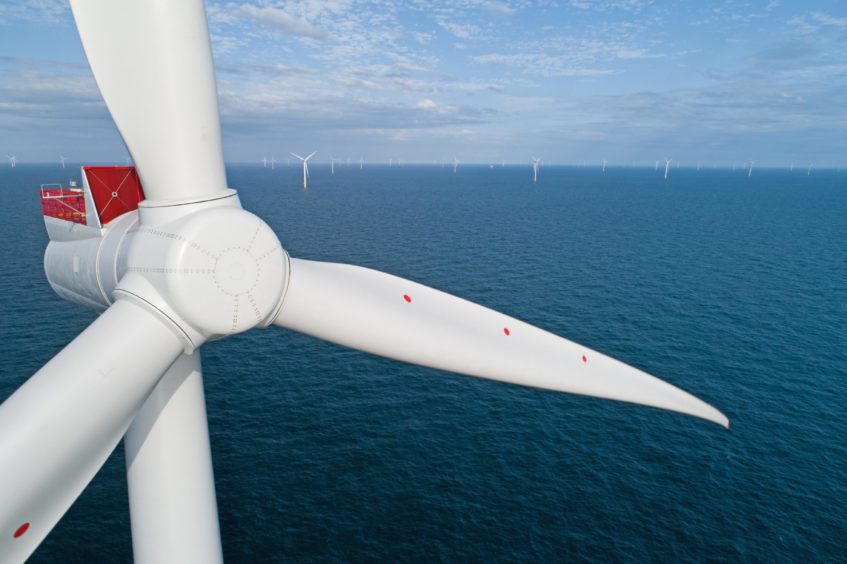 A senior government figure has encouraged countries around the world to dip into the UK's offshore wind knowledge.
Addressing delegates on the second day of RenewableUK's Global Offshore Wind conference, Alok Sharma, COP26 president, said the UK is "happy to share its experience" in the field.
He also pressed offshore wind companies to work with the supply chain in order to drive down carbon emissions.
COP26, the United Nations flagship climate change summit, is due to be held in Glasgow in November.
World leaders will take to the SECC for a fortnight to accelerate action towards driving down global emissions in line with the Paris Agreement.
The summit was originally scheduled to take place last year but was delayed due to the Covid-19 pandemic.
In an effort to try and ensure representatives from countries that are "most affected" by the threat of climate change, Westminster has offered vaccines to "accredited delegates" and to cover the costs of hotel quarantine.
Delivering a specially-recorded keynote speech on Thursday morning, Mr Sharma said: "The story of UK offshore wind is a story of success; we've grown the largest offshore wind sector in the world, creating entirely new industrial hubs and good green jobs, which is helping us to reach net zero by 2050.
"The UK is happy to share its experience with international partners and I urge governments to take up these offers and to consider how they're going to unlock the potential of offshore wind to decarbonise their power supplies.
"I urge all companies here to support our wider COP26 efforts by driving action across your supply chains, encouraging your suppliers to commit to net zero and working with them to reduce emissions.
"In short, use your purchasing power to drive change across the global economy, just as you're using your inventiveness and acumen to drive the clean energy transition across the world. Together let's make COP26 the moment when we accelerate the clean energy transition."
Dozens of industry leaders have taken to the ExCel London for the Global Offshore Wind conference, which wraps up today.
Yesterday, attendees heard from energy and climate change minister, Greg Hands who described offshore wind as "the lynchpin in our efforts to reach net zero".
Recommended for you

UK North Sea sees chance for political reprieve in energy crisis