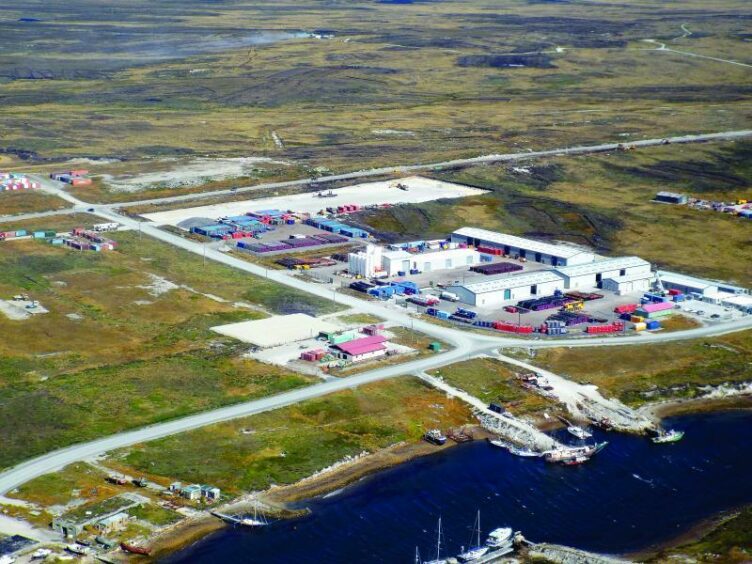 Harbour Energy's intention to offload its stake in the controversial Falklands Islands project shows E&P companies' increasing wariness of new and remote oil markets, according to GlobalData.
The decision by UK-listed independent Harbour to streamline its portfolio and focus mainly on its North Sea assets is notable in that involves an exit from the $1.8 billion Sea Lion project in the Falkland Islands.
Data and analytics company GlobalData notes that many exploration and production (E&P) companies are now employing de-risking strategies as a result of the downturn seen in 2020.
GlobalData senior upstream oil & gas analyst, Effuah Alleyne, said that the downturn throughout 2020 and efforts to de-risk via diversification and streamlining has led many E&P companies to re-evaluate their portfolios.
However, the decision also causes issues for the Falklands Islands Government (FIG), as new remote oil markets are less likely to be desirable.
"Add in political pressure and environmental considerations, and you get the situation faced by the Falklands," Ms Alleyne said. "The FIG had completely committed to the oil sector, but its efforts have unfortunately come at a time where E&P company investment strategies are focusing on low-risk, high-margin and capital-efficient projects.
"With the industry trending towards energy transition and low-carbon projects, it will be challenging for new remote oil markets."
Discovered by Rockhopper in 2010, the Sea Lion field lies around 137 miles north of the Falkland Islands and could hold as much as 1.7 billion barrels of crude. It is currently operated by Harbour Energy with 40% equity, alongside Rockhopper Exploration and Navitas who hold 30% each.
Harbour acquired the interest via its all-share merger between Premier Oil and Chrysaor Holdings earlier this year. However, in a September update the company said that while Sea Lion has significant resource potential, "development of the project is not deemed a strategic fit for Harbour."
Phase 1 of the project, which has a development breakeven oil price of $39.50/bbl, was projected to come online in 2025 and is now under review to restart.
Ms Alleyne noted that the operator's potential exit may cause further delays, much to the frustration of the FIG.
However, she said that the government continues to show commitment to the project, including extending Harbour's North Falkland Basin petroleum licences to include the Sea Lion discovery area until 1 November 2022, with no additional licence commitments.
Alongside economic and strategic concerns, there are also political issues. "E&P companies in the Falkland Islands have to contend with political pressure from the Argentine Government, which claims sovereignty from the UK over the islands calling to oil and gas activities, citing 'unilateral acts contrary to international law," Ms Alleyne added.
The Argentine Government has threatened sanctions against companies involved in the project, and has previously asked stock markets in New York and London to warn investors of its claim that UK-listed oil firms are working illegally off the Falklands.