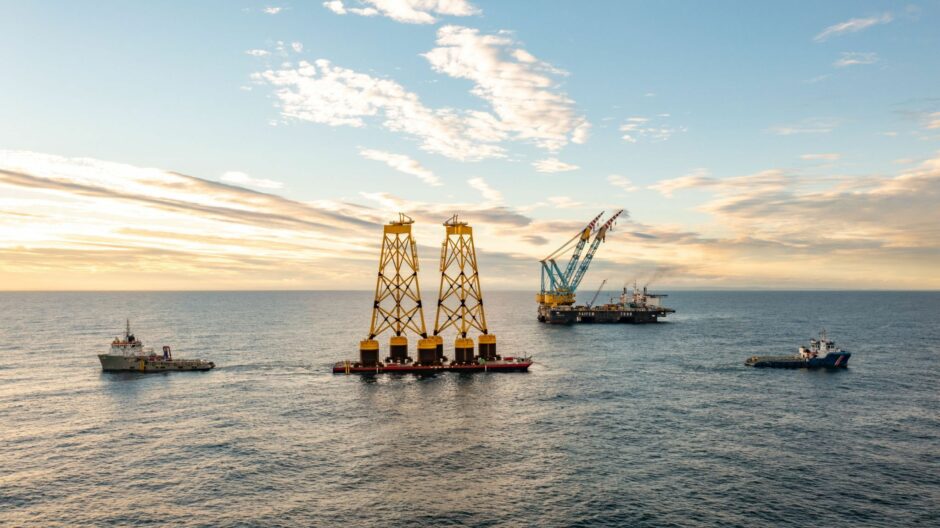 Seaway 7 has secured a contract for the transport and installation of monopile foundations and transition pieces on the third phase of the Dogger Bank Offshore Wind Farm.
The Oslo-headquartered company will deploy its specialist heavy lift vessel Alfa Lift, with installation work at Dogger Bank C slated to begin in 2024 following the completion of installation at Dogger Bank A and B.
The contract award is subject to Dogger Bank C reaching financial close by the end of 2021, Seaway 7 added.
The exact value of the award was not disclosed, but was said to be worth between £37 million and £112 million.
The offshore group was formed earlier this year as a pure-play renewables company, via a merger of Subsea 7's renewables business with Oslo-listed OHT.
The companies said the creation of Seaway 7 would offer a single supplier for range of standalone or integrated or offerings including wind turbines installation, foundations, offshore substations, submarine cables and heavy transport.
The 3.6-GW Dogger Bank Wind Farm, due to be built across a site 80-120 miles off the Yorkshire coast in the North Sea, is currently being developed in three 1.2-GW phases: Dogger Bank A, B and C.
OHT had previously secured contracts for the installation of turbine foundations at Dogger Bank A and B.
Dogger Bank A and B is a joint venture between SSE Renewables (40%), Equinor (40%) and Eni (20%).
In November 2021 SSE Renewables and Equinor, 50:50 joint venture partners in Dogger Bank C, announced that Eni would take another 20% stake in the final phase as part of a £140 million deal expected to complete in Q1 2022.
Dogger Bank project director Steve Wilson said: "It's great to be able to confirm that Seaway 7 has been awarded this contract. The Alfa Lift is one of the most innovative heavy transportation and installation vessels on the market and we are very pleased to have them working with us across all three phases as we deliver this ground-breaking project."
Monopiles and foundations
Meanwhile, a consortium of Sif and Smulders has also secured a contract to provide all 87 monopiles and transition pieces for the wind farm's third phase.
Sif and Smulders were awarded contracts for the first two project phases in November 2020, and have since awarded subcontracts to South Tyneside-based Metec and Rochdale-based Granada.
Sif is responsible for fabrication and supply of monopiles and primary steel for the transition pieces, and for the marshalling of all foundation components at its Maasvlakte 2 Rotterdam terminal. Smulders will manufacture secondary steel and assemble, coat and test transition pieces.