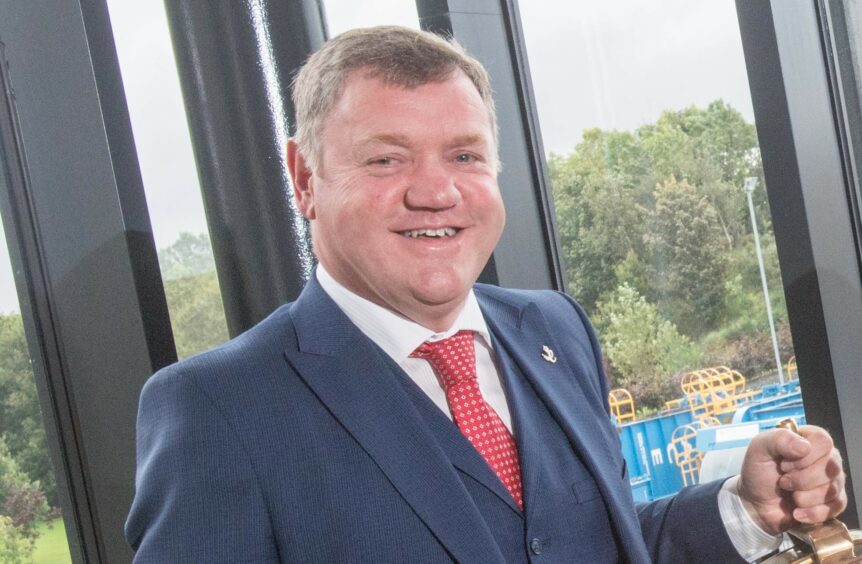 ACE Winches is planning to make more than a dozen redundancies at its Aberdeen headquarters as part of a business restructure.
The move is designed to help the company transition to address new markets and new geographies to compete within the changing energy sector.
In doing so, ACE Winches claims it will provide a "strong platform" for the future of the business.
As part of the process, the company is considering potential redundancies, a decision that "has not been taken lightly".
The deck machinery specialist is proposing to make around 16 positions redundant across several departments at its global headquarters in Turriff.
ACE Winches currently employs 155 people at the base.
Proposals are currently at a "formative stage", and a consultation process will now get underway.
It will be "fair and transparent" and will comply fully with company policy and UK Employment Law, ACE Winches said.
The blow comes less than a month after Balmoral Group sold the company back to its founder and former chief executive Alfie Cheyne.
Engineering group Balmoral built a majority 70% stake in ACE Winches from 2017-2019, but relations between the two north-east business have deteriorated amid a recent court bust-up.
It was announced in November that the Cheyne family had triggered an option, in line with its original agreement, to buy ACE Winches back.
Earlier this year, Mr Cheyne and his wife Valerie accused Jim Milne's Balmoral of abusing its position as controlling shareholder.
Moreover, they said the company had mounted a campaign to "marginalise" them and force the sale of their remaining 30% stake at below market value.
Balmoral denied the claims, describing them as "unduly suspicious and conspiratorial".
However, a judge turned down a request to dismiss an "unfair prejudice" petition from the Cheynes.
Mr Cheyne launched Alfred Cheyne Engineering in 1992, rebranding the company as Ace Winches 14 years later.
Speaking earlier this month, after buying Balmoral's shares, Mr Cheyne said he was "looking forward to an exciting new chapter ahead in the development of the business".
Recommended for you

Ace Winches unveils plans to open new base in Houston