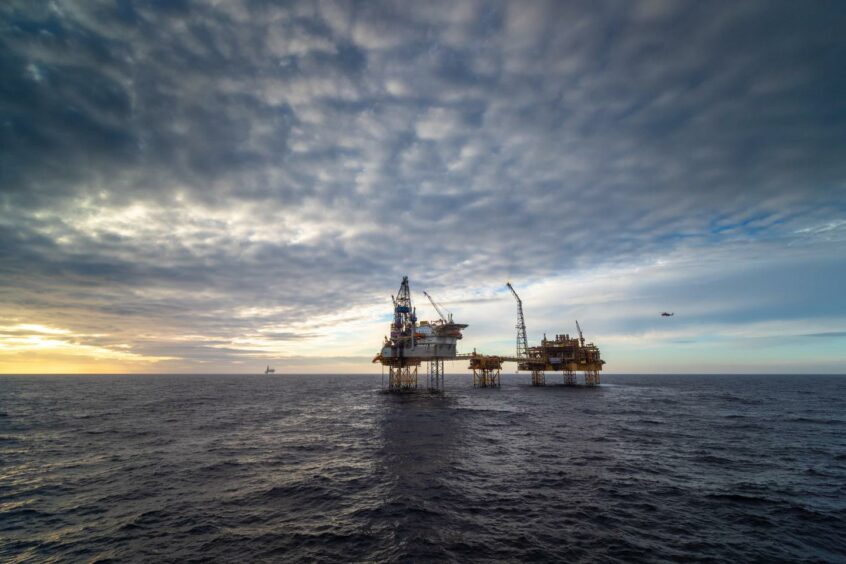 A trio of projects have won a share of a £1 million pound prize in order to advance platform electrification in the North Sea.
Launched by the Oil and Gas Authority in September, the decarbonisation competition forms part of wider industry efforts to drive down offshore emissions.
Alongside the Department for Business, Energy and Industrial Strategy, the industry regulator funds technical and commercial studies on offshore electrification in the UK North Sea.
Electrifying oil and gas assets is a key feature of the North Sea Transition Deal, a pact between government and industry that was finalised this year.
The winning applications look at various ideas that could speed up essential decarbonisation projects.
Andy Samuel, OGA Chief Executive, said: "Rapid progress on platform electrification is vital to ensure that production emissions are halved by 2030, in line with agreed targets.
"This competition has sparked significant interest from a broad cross section of industry with an impressive range of innovative proposals. The investment and infrastructure to move projects forward now will be beneficial long into the future, enabling network grid and offshore wind expansion."
Orcadian Energy, formerly Pharis Energy, bagged £466,667 to advance innovative concepts for the electrification of offshore installations in the Central Graben area.
Renewable energy, generated from local wind farms, would supply the bulk of the electricity required, with back-up power generated from gas or net zero fuels.
The North Sea oil firm – which is working with Crondall Energy, Enertechnos, Petrofac, North Sea Midstream Partners ("NSMP") and Wärtsilä – will also produce an industry white paper detailing its plans.
Danish renewables giant Orsted won £239,360 to address the technical and commercial requirements of connecting wind farms with offshore platforms.
Alongside partners Neptune Energy and Goal7, a four-month feasibility study will use the Hornsea offshore wind farm and an existing gas platform in the Southern North Sea to explore the optimal technical design for a stable and reliable power supply.
The aim is to provide a result that can be scaled, replicated and applied to any wind farm and platform in proximity to one another.
The last winner is Aberdeen-based Katoni Engineering, which has been awarded £335,280 to work on an optimised interface for distributed offshore renewable sources to supply existing installations with secure and low-emissions power.
The work aims to address key concerns of oil and gas operators related to security of supply from a non-grid connected solution.
Greg Hands, Westminster's energy minister, said: "Through our landmark North Sea Transition Deal, we are ensuring the UK's oil and gas industry's highly-skilled workers and supply chain are protected as we shift to a lower carbon future.
"These projects, supported with £1 million government funding, will drive forward plans for platform electrification, a key step in supporting the industry to decarbonise oil and gas production."
Henriette Holm, head of UK project development & programmes for Ørsted, said: "We must continue taking urgent action to limit the damaging effects of climate change. The UK already leads the world in deploying offshore renewable energy and it is crucial that we look at how this clean technology can be used most effectively in order to support the decarbonisation of other industrial sectors such as existing Oil and Gas as we transition towards a completely low-carbon economy.
"This will not just benefit the oil and gas sector but will also support the case for new offshore wind capacity as demand for electricity increases, helping accelerate the growth of the UK's offshore wind sector, which is essential if the UK is to meet its 2050 net zero commitments."
Steve Brown, Orcadian's chief executive, said: "We are delighted with this news, which is a vote of confidence in the sustainable production methods Orcadian has helped to identify.
"From our perspective, minimising the cost of Net Zero is of paramount importance, the lower we make the cost of abatement, the more we can afford to do. Industry and Government have both committed to electrification of North Sea platforms – which will be vital in the energy transition.
"We intend that our contribution be to radically reduce the cost of implementing electrification."