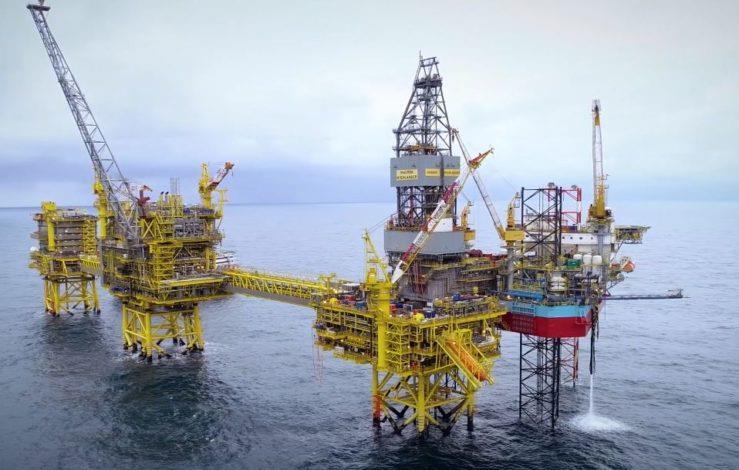 Hundreds of North Sea workers have been "rock solid" in their response to planned strikes, a union has said.
And Unite also warned that industrial action will continue unless there is "significant movement" by Ponticelli and Semco Maritime.
Around 300 workers on TotalEnergies (LSE: TTE) UK portfolio downed tools on Monday and began an overtime ban as part of an ongoing clash that also involves the RMT union.
It centres on a pay dispute, with an improved pay offer being recently rejected by Unite members by 85% on an 80% return.
Strikes are scheduled to take place over a series of days until late February 2022.
Unite's Ponticelli members previously voted overwhelmingly to take strike action by 93.6% on a return of 64.8%, while 90.3% of Semco Maritime members voted in favour on a 61.4% turnout.
Together with Brand Energy, Ponticelli and Semco Maritime comprise the PBS consortium – Brand is not involved in the dispute.
Sharon Graham, Unite general secretary, said: "Hundreds of Unite members at Ponticelli and Semco have started strike action today in the North Sea across a number of installations.
"The response has been rock solid from our members with 100% strike turnouts on the North Alwyn and Elgin Franklin platforms. These offshore workers are leading the way fighting for their jobs, pay and conditions in the sector, and they have our full support."
A spokesperson for PBS said: "We continue to work with our employees and their representatives to bring this dispute to a conclusion."
Across TotalEnergies UK portfolio the consortium employs around 600 people.
Assets currently impacted by the strikes include Culzean, Dunbar, Elgin Franklin and North Alwyn, as well as the Alisa FSO, Gryphon FPSO and Shetland Gas Plant.
PBS won the contract with TotalEnergies' last year surprising many by pipping a rival consortium, featuring Aker Solutions, Petrofac, Wood and others, to the post.
The news was met with a muted response from union bosses, who questioned why TotalEnergies had opted for PBS, claiming it has less of a track record.
John Boland, Unite regional officer, said: "The show of strength by our members working for Ponticelli and Semco has been absolutely fantastic. The workers are resolute and determined to show their anger at management.
"Unless there is significant movement by the companies then the strike action will continue for months, which will have a major impact on operations. We urge the companies to give our members the fair pay rise they deserve and to stop the attack on terms and conditions or this situation will deteriorate quickly."
Recommended for you

CHC Scotia helicopter workers set to strike across UK in pay dispute