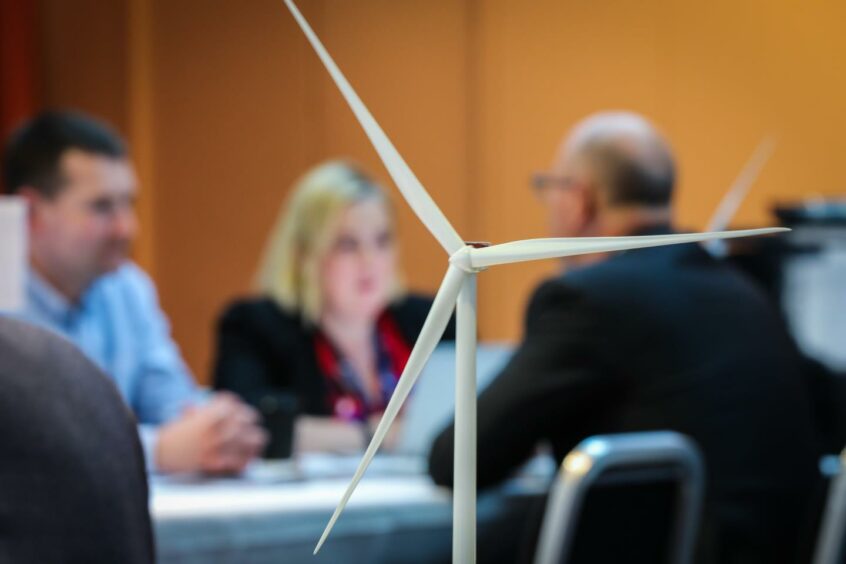 A new report from law firm CMS finds that 75% of energy companies are considering an acquisition and/or divestment this year, as European energy M&A sees its strongest performance in 15 years.
CMS' report 'Time for transition: Energy M&A 2022' surveyed 20 global energy companies to gauge their expectations of European energy M&A market in the year ahead.
It also found that 55% expect undervalued targets to be the leading driver of M&A activity.
It follows a strong performance in 2021, which saw deal volumes up 25% compared with 2020 to their highest levels since 2006, while deal values rose 33% to $135 billion (£100bn).
As the energy transition gains pace, power and transmission – including renewable energy – generated the most deals last year, with a total of 442 transactions in 2021, putting the sector far ahead of oil and gas (73 deals) and utilities (69 deals), CMS reported.
However, values were split more equally, with utilities transactions totalling $43.5bn (£32.4bn), power and transmission at $46.8bn (£34.9bn), and oil and gas deals at $37.9bn (£28.2bn).
The year also showed a surge in interest from private equity (PE) companies, who mainly targeted power and transmission assets and deployed $31.9bn (£23.7bn) through the year – the highest value for European energy sector PE deals since 2016.
Although the COP26 conference guided M&A activity towards clean energy and prompted a spike in carbon markets, appetite for fossil fuel transactions also remained strong.
"While we expect to see an acceleration of investment in renewables, energy efficiency projects and alternative fuel/storage solutions (such as hydrogen and carbon capture and storage) as certain stakeholders pivot away from carbon-intensive businesses, there will be continued investment in traditional fossil fuels (e.g. the coal sector) at least in the short to medium term," noted CMS head of oil & gas for Asia, Marc Rathbone.
Accordingly, CMS reports that three-quarters of respondents are considering an acquisition and/or a divestment. Divestments predominate, with 30% looking to sell off assets or subsidiaries, while 25% are considering acquisitions and 20% are evaluating both.
The responses suggest that dealmaking is likely to gain momentum in 2022, the authors note.
"Traditional fossil fuel-based players are decarbonising. For the oil and gas majors, this means acquiring or significantly enhancing their capabilities in renewables while simultaneously divesting selected carbon-intensive assets. This may be one of the reasons why 50% of respondents in our study point to distress-driven deals as a top sell-side driver," added CMS' head of energy and climate change, Munir Hassan.
"With the regulatory clock running down, businesses are looking to offload carbon-intensive assets when opportunities for optimisation have been exhausted," he added.
At the same time, 25% of respondents also expect to see more carve-outs and spin-offs as pressure to divest non-core assets and raise cash to acquire new capabilities continues.
'Constant vigilance'
Covid-19 remains the primary concern for potential dealmakers, with 45% of respondents citing it as a potential blocker. 55% also expect a rise in shareholder activism following the pandemic.
Meanwhile, environmental and social corporate governance (ESG) is seeing even greater prominence, as 70% of energy respondents expect an increase in scrutiny over the next three years
For acquirers, CMS says there will be greater screening for potential hazards, whether they are risks in supply chains or historical pollution associated with the target's operations. "Constant vigilance is vital because the way risks are defined is likely to change over time," the authors remarked.
Cecilia van der Weijden of CMS Netherlands noted: "Nowadays, investors and stakeholders are more frequently calling for ESG as an investment priority as public opinion, activist investors and NGOs are putting pressure on businesses. This year's judgement against the oil major Shell is already impacting strategic decisions at large businesses. Under pressure of public opinion and the threat of litigation Dutch pension fund and institutional investor ABP announced to stop investing in fossil fuels."
Recommended for you

Energy firms eschew reinvestment in favour of returns