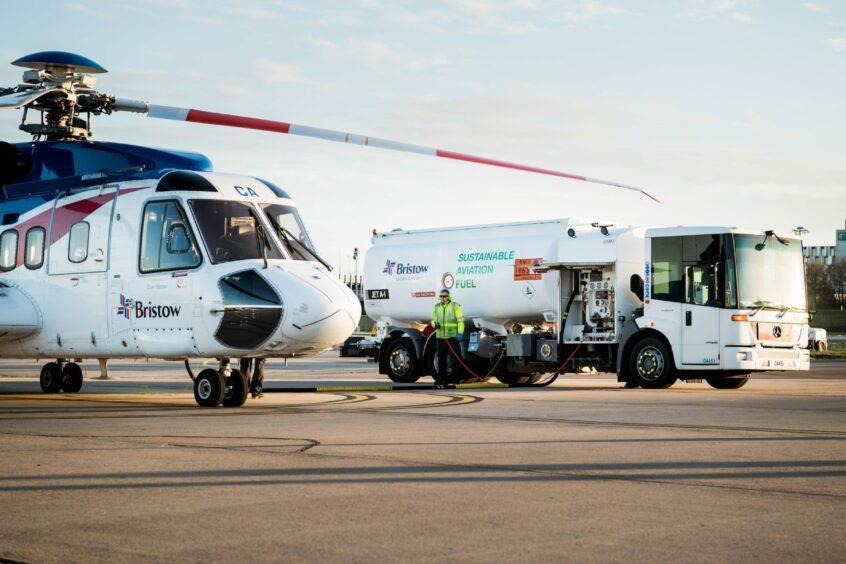 Helicopter operator Bristow (NYSE: VTOL) has posted a set of "disappointing financial results" as a combination of issues, including Hurricane Ida, dented profits.
However the US-headquartered operator, whose main UK base is in Aberdeen, said the third quarter figures are in contrast to its good market outlook, driven by the oil and gas sector.
Chief executive Chris Bradshaw said: "The disappointing Q3 results are in contrast to our positive outlook for the trajectory of demand for our services as spending in the offshore oil and gas market is expected to increase significantly over the next few years, which should drive substantial improvements in Bristow's financial results."
The helicopter operator posted drastically pre-tax losses of $1.4 million for the third quarter of its 2022 financial year, the three months to December 31, down from profits of $17.1m in the previous quarter.
Quarterly revenues dipped from $301.5m to $295.6m while net debt stands at $280m. Bristow said it has $326m in available liquidity.
The results are due to a combination of factors, Bristow said, including Hurricane Ida in the Gulf of Mexico which saw the firm take costs of $3.4 million as it had to relocate operations to temporary bases.
Its oil and gas segment was its largest driver of revenues, at a total of nearly $200 million.
Europe fell behind the Americas, having led in the prior quarter. The European business posted revenues of $88m versus the Americas' $91m.
Full year results for Bristow's UK arm for 2021 were posted last month.
The business made pre-tax losses of £227.4 million during the year to March 31 2021.