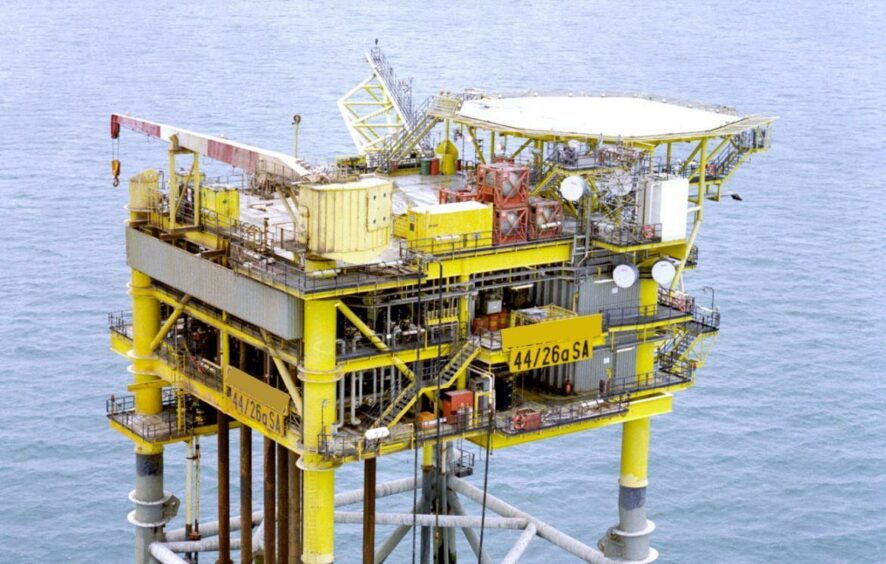 Shareholders look set to lose their entire investment in Hague and London Oil (HALO) as the southern North Sea-focused explorer and producer is wound up.
The company announced the appointment of administrators on Christmas Eve, following a series of asset disposals and longstanding questions from shareholders over the company's readmission to the stock market.
According to a report prepared by company administrators, HALO owes £1.3m to creditors and has £17.9m in issued and called up capital. Total assets were listed at £601,679.
While creditors may be able to recover a dividend, the administrators note that "it is considered unlikely" that there would be any return to the company's shareholders during the process.
Energy Voice spoke with one shareholder who said they were likely to lose in the region of £100,000 as a result of the company's collapse.
They said: "I, like I imagine all other private investors and shareholders in the company, am utterly dismayed and disgusted by what has transpired."
HALO was listed on the London Stock Exchange Alternative Investment Market (AIM) until 2017, when trading of its shares was suspended in connection with its reverse takeover of a Dutch subsidiary of Tullow Oil.
Its admission was cancelled later that year due to the company's inability to appoint a replacement nominated adviser.
While HALO's management, including chairman and interim chief executive Andrew Cochran, maintained at the time the plan was for the company to re-enter, the company was never re-listed and shareholders say no further liquidity or secondary trading facility were provided.
Decom liabilities
The company's recent woes appear to have been the result of ballooning decommissioning liabilities for its Dutch assets.
In 2020 HALO paid €1.87m to Aspen Insurance as a cash collateral against its liabilities, and was required to pay a larger sum in 2021. Following the pandemic, and without the money to pay this collateral, the company sold this package of assets to RockRose Energy for €1m, in a deal that would see the latter assume liability.
Following the sale, this €1.87m was reportedly due to be repaid to HALO, though administrators say the payment has not been received to date.
Filings suggest HALO had planned to use this cash to pay a remaining €1.5m consideration due as part of its takeover of Third Energy Offshore in 2018. Now managed by a Barclays unit, Northwharf, this payment was due by December 2021.
However, without the refunded insurance sum, the company was set to default, leading to the appointment of administrators that month.
The documents also show that HALO's subsidiaries – HALO SC54A B.V. and HALO Offshore UK Ltd – each hold exploration licences.
SC54A had apparently defaulted on payments due on its 15% share of the licence of the same name in the north west Palawan Basin, offshore of the Philippines. The licence is now held by a third party.
HALO Offshore UK holds a 100% operated interest in licence PL2578 in the southern UK North Sea, which contains the Schooner field.
Both these entities remain outside of the insolvency process and in the control of the company directors.
'A bitter taste'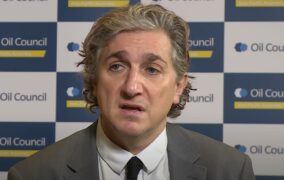 Documents seen by Energy Voice show shareholders had complained of increasingly opaque decision-making at HALO throughout 2020 and 2021, and that their approval was not sought for key transaction decisions made since the company's de-listing.
"The nature of events, the length of time and the opaqueness of the management of HALO, specifically under the direction of Andrew Cochran, and against the backdrop of explosive energy prices in 2021, has left a very bitter taste," one said.
"Shareholders have never been given an opportunity to discuss HALO properly, were told not to attend last year's 2020 AGM and were given no ability to attend virtually/online."
Mr Cochran, who holds a 22% stake in the company, could not be reached for comment.
Company history
HALO was formed in 2014 via a reverse acquisition by Wessex Exploration.
Following its takeover of Tullow, it purchased Third Energy Offshore via an all-share transaction in 2018, which reportedly diluted the interests of previous shareholders by some 19.25%.
The acquisition included stakes in exploration prospects such as Pegasus and Andromeda.
It later relinquished its non-operated Pegasus stakes in 2020, though the remaining partners Neptune Energy and Spirit Energy subsequently agreed to equalise their equity in Pegasus and take the project forward.
In May 2021 it sold all its Dutch assets to Rockrose Energy – a subsidiary of London-headquartered Viaro – offloading the portfolio owing to "greatly increased abandonment liabilities" and "relative under performance."
The package comprised interests in the Joint Development Area (JDA), fields adjacent to the JDA, the Northern Area, the Western Gas Transport (WGT) pipeline and processing plant at Den Helder, and the WGT Extension pipeline.
The acreage covered about 2,800 sq. km and the assets generated average net production of 2,198 boepd in 2019.
Following the sale in 2021, the company said it was "evaluating opportunities within Europe for renewable energies" including onshore geothermal and offshore carbon capture and storage.
To do so, it said it would retain its interests in The Philippines as it examined the potential for geothermal energy production.
It also said the Schooner field on licence PL2578 could be redeveloped or used as a CCS site.
HALO said it had also planned to change its name to "better reflect" its shift towards these new activities.
Recommended for you

TotalEnergies to use oil cash to speed growth in LNG, renewables