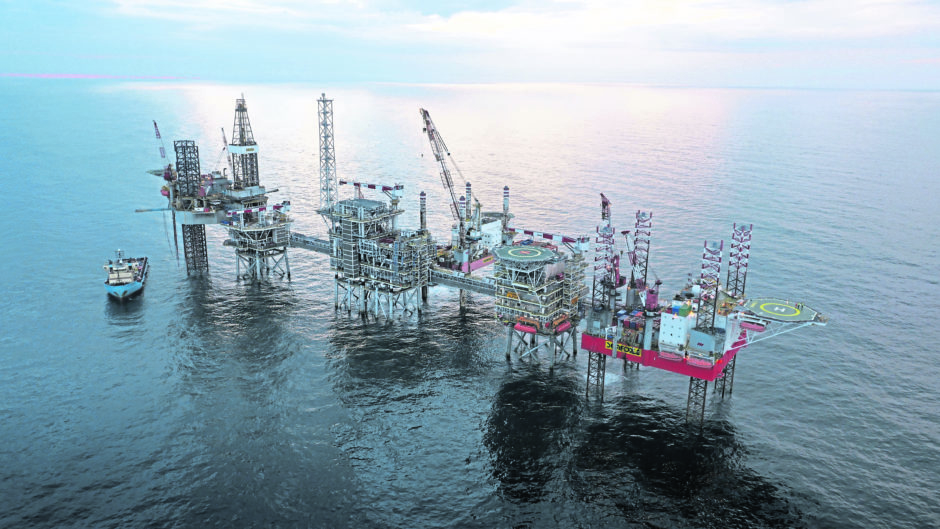 HALO (Hague and London Oil) has given up its 45% stake in the Pegasus area, describing the Spirit Energy project as "increasingly uncertain".
The Greater Pegasus Area (GPA) was the subject of a commercial dispute last year between Neptune Energy and Spirit over a potential tieback to the Cygnus field.
The move saw the delay of a final investment decision, first scheduled for April 2019, which is still yet to take place.
Despite the Oil and Gas Authority (OGA) intervening, HALO said "no commercial solution was agreed between the parties", though concepts and studies were to be "considered further".
This, combined with "disappointing" volumes from drilling at the Andromeda discovery this year has led to HALO relinquishing its stake.
The firm said: "In the absence of a commercial solution since the cancellation of the FID (final investment decision), HALO decided to fully relinquish its equity participation in the GPA.
"The ongoing commitments and costs did not meet the Company's requirements or strategy in the absence of any commercial solution for the GPA.
"HALO wishes its partners, local operators & OGA success in the future and thanks them for the quality of their efforts prior to the Company's departure."
Spirit Energy has been contacted for comment.
HALO bought into 45% of the Greater Pegasus Area, comprising Andromeda, Pegasus West and other discoveries, in September 2018 through its acquisition of Third Energy Offshore.
This included the high-impact Andromeda well, which ended up reaching the "lower end of expectations" when it was drilled 12 months ago, and not in contact with the adjacent Pegasus West discovery.
HALO and Spirit had been targeting 40 billion cubic feet of gas from Andromeda.
In September last year the OGA published its ruling on the Spirit Energy and Neptune dispute, advising Spirit to keep searching for alternative export routes for Pegasus West after its first choice, Cygnus, was blocked.
Spirit, who owns more than 60% of Cygnus, wanted to tie Pegasus West back to it, but operator Neptune Energy decided against that due to capacity concerns.
Last year – prior to Covid hitting – Spirit said it was working towards an FID on the project.