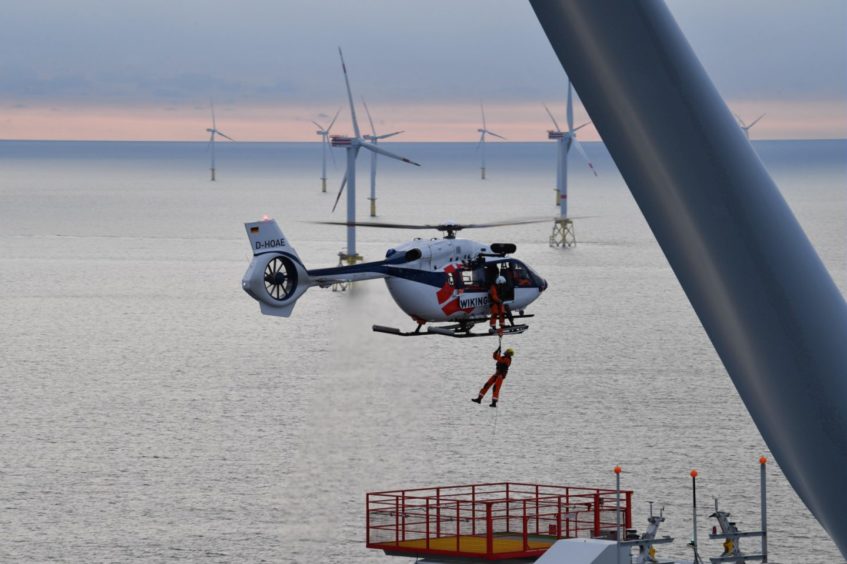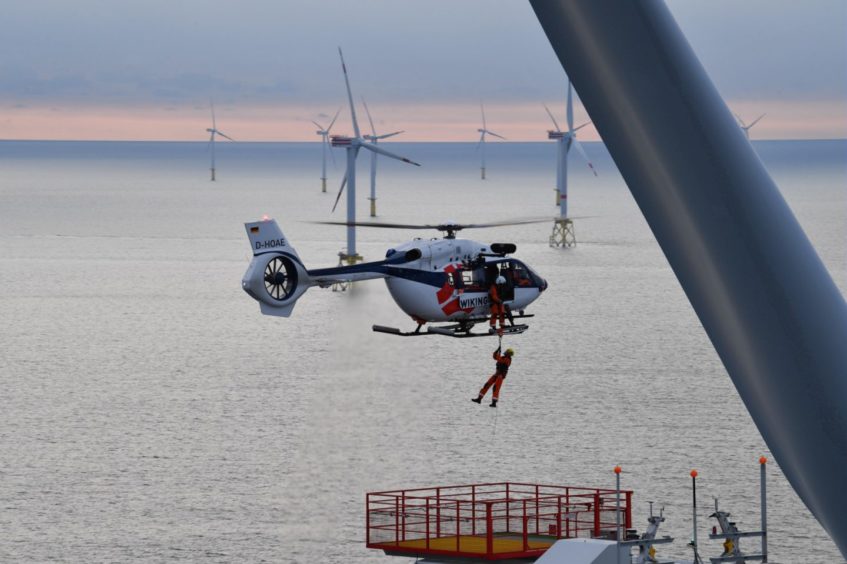 Politicians have been accused of letting down offshore workers after plans for a training passport were voted down in Westminster.
MPs voted by 298 votes to 154 against the amendments within the Skills and Post-16 Education Bill, which campaigners say would help to ensure a 'just transition'.
Labour members largely backed the proposals, while the SNP abstained and the Conservatives rejected the plan.
Supported by the offshore workforce, a training passport would remove barriers for oil and gas workers looking to move into renewables.
By standardising training in the energy industry, the proposals would remove duplication and significantly reduce the costs faced by workers.
Green MP Caroline Lucas tabled the amendment, which would require the UK Government to publish a strategy for the creation of an offshore training scheme within a year.
Jake Molloy, regional organiser for the RMT union, said: "It is difficult to comprehend why MPs passed up this opportunity to make a real difference for workers across the energy sector given the political rhetoric about a "just" transition.
"It cannot be considered 'just' that workers are having to pay for training in the hope they will secure employment. It's time for the talking to end, we need meaningful action and the campaign for a 'just' transition will continue."
An offshore training passport has previously received broad backing in Scotland, where MSPs from all parties expressed support for the idea during a debate in October.
Moreover 94% of workers supported the idea in a 2021 survey.
Similarly a 2021 survey of 610 offshore workers by Friends of the Earth Scotland (FOES), Platform and Greenpeace UK found 97% of workers are concerned about training costs.
FOES' just transition campaigner Ryan Morrison said: "The skills and experience of offshore workers are vital to enable a rapid shift to renewable energy, but workers cannot be expected to fork out thousands of pounds from their own pocket to duplicate qualifications they already have.
"MPs had the opportunity to show they would listen to the people who work in our energy sector by creating a regulated training passport. Although they have voted it down today, we will continue to campaign alongside those workers and their trade unions to remove the barriers holding back a just transition away from fossil fuels."
Platform just transition campaigner Rosemary Harris said: "Time and again we've seen the government and industry make empty promises. To environmentalists about their commitments to fossil fuel phase out, and to workers about ensuring secure livelihoods. Today, in failing to back these measures, MPs have let both down.
"We will continue to work with supportive MPs until we see real measures implemented to make a transition easier for offshore workers. There is no just transition unless it is led by workers, trade unions and local communities. We will continue to work alongside them in pursuit of a fossil free future that works for all, and an Offshore Training Passport is a logical place to start."
Despite campaigners' disappointment, Conservative MP for Banff and Buchan David Duguid believes industry should lead on shaping training.
He said: "The UK Government is already taking steps in this space to support the labour market transition to net zero.
"A recent study from Robert Gordon University showed around 90% of skills required already exist in the oil and gas industry which are transferable to the offshore renewable energy sector.
"It's absolutely right that any rationalisation of training schemes should be industry-led which is why the North Sea Transition Deal commits to developing an integrated people and skills plan, led by OPITO.
"I have had numerous discussions with sector stakeholders on this matter and, as a former offshore oil and gas worker myself, I agree these plans are best developed from within the industry and not from primary legislation.
"I look forward to reviewing the plans being developed by OPITO and conducting further engagement with industry and ministers to ensure that training is adequately streamlined while maintaining a suitable minimum standard."
Recommended for you

Making Aberdeen a 'superpower': Yousaf's history with energy