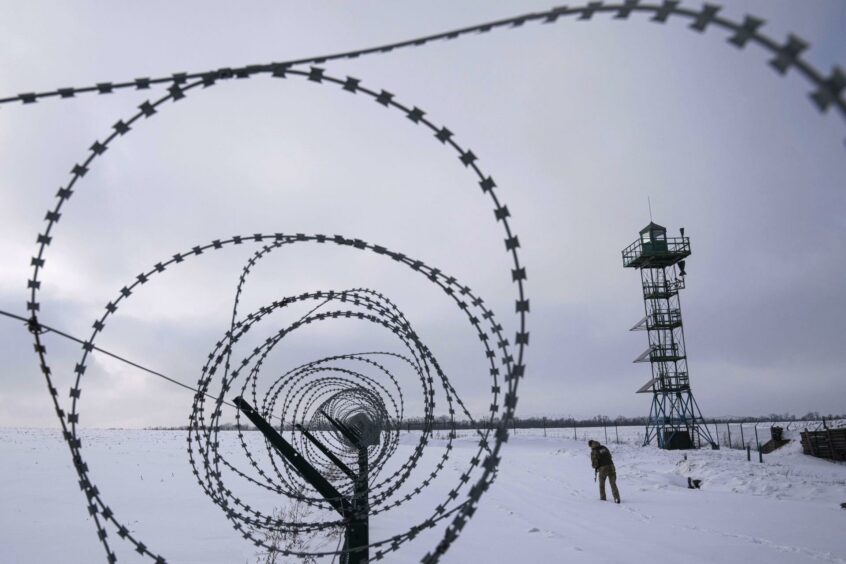 Russia's lower house of parliament, the State Duma, unanimously ratified the Kremlin's treaties recognizing two self-proclaimed republics in eastern Ukraine.
President Vladimir Putin had already ordered his forces into the region.
It follows weeks of warnings from the U.S. and its partners that Putin could be planning to invade Ukraine, something he has repeatedly denied.
European Union ambassadors met to discuss a plan for sanctions on Russia as German Chancellor Olaf Scholz said he would halt certification of the Nord Stream 2 pipeline.
The question now is what the U.S. and its allies would define as an invasion, and what would trigger bigger sanctions. Some European nations have been wary of the economic fallout they could face from any penalties, especially given their dependence on Russia for natural gas.
Putin's decree torpedoed Europe-mediated peace talks over a long-running conflict in eastern Ukraine between the Russia-backed separatists and the government in Kyiv. The ratified treaties allow Russia to build military bases in the breakaway zones.
Scholz Says Situation Changed on Nord Stream 2 (12:15 p.m.)
Scholz said that he has directed the Economy Ministry to withdraw a report on security of supply that is needed for the certification process of the Nord Stream 2 pipeline to move forward.
"That sounds technical but it's the necessary administrative step so that no certification of the pipeline can happen right now," Scholz told reporters in Berlin. "Without this certification Nord Stream 2 cannot go into operation."
Recommended for you

Denmark asks Nord Stream 2 to help identify object near blast