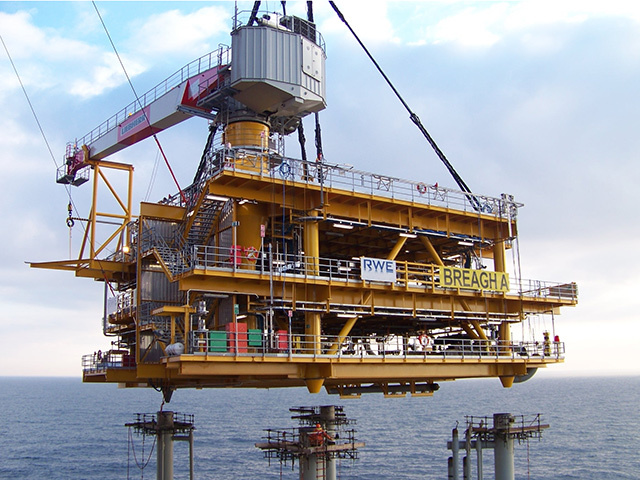 Plans to develop the Breagh North Sea gas field have been delayed as operator RWE Dea looks to extend the project following 'encouraging' exploration of the prospect.
RWE and partners Sterling were due to submit a development plan by the end of June for the Southern North Sea field, but have now been given until December 31 to submit their revised plans.
The move comes after analysis of the results from a recently drilled production well, which Sterling said would require increased facilities to properly develop Breagh.
"With the large areal extent of the Breagh field of approximately 80 square kilometres, further offshore facilities will be required for the full development of the field," said Sterling chief operating officer John Rapach
"Both RWE Dea and Sterling are committed to exploiting the eastern side of the Breagh field, and will tailor well design and facility requirements for Phase 2 based on well results and production data from Phase 1.
"The A05 well has encountered a similar geological section to the A03 well, which production tested at 56 million cubic feet of gas per day, and we are very pleased with the results of the well which provides a good stratigraphic correlation."
Canada-based Sterling, which has a 30% interest in the field, said it intended to fund the new production through cash flow from phase one of the project, and may also use escrowed funds from its recent £150million bond issue.
Production tests will be carried out on the well once drilling is completed, to determine what further changes are needed to the development plans for the north and north-eastern areas of the field.
Recommended for you

Aker BP makes find at Skarv wildcat