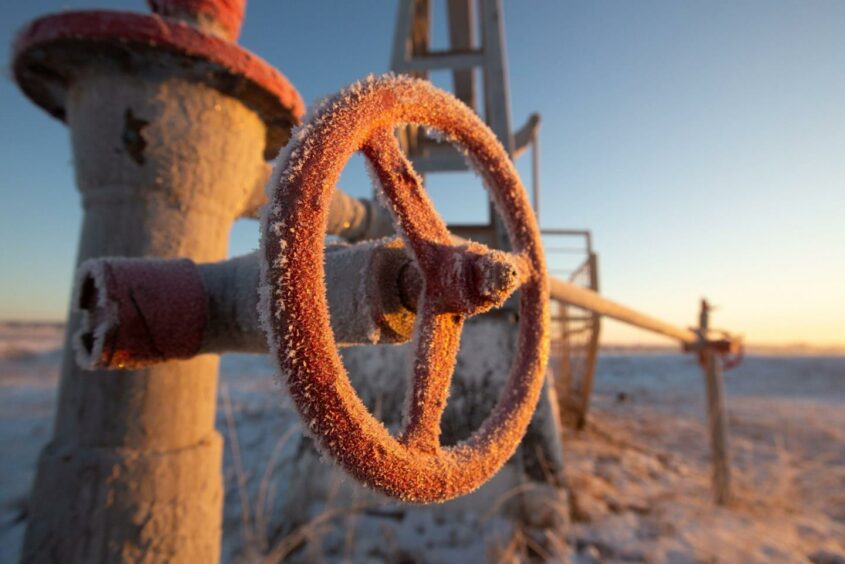 The chief executive of Orsted has underlined the need for a coordinated approach to minimise the impact of Russian sanctions on society.
Mads Nipper described the Russian invasion of Ukraine as "deeply disturbing", adding that it goes against everything that the Danish renewables company stands for.
Much like energy majors across Europe, Orsted (CPH: ORSTED) has taken "significant steps" to reduce its dealings with the superpower.
That includes stopping buying biomass and coal from Russia, not striking deals with Russian companies and donating money to agency Unicef.
Scored of European energy companies have been cutting ties with Russia in recent days after Vladimir Putin ordered his forces to attack Ukraine.
There is a drive too to end, or at least decrease, western economies dependence on oil and gas produced in the region.
Mr Nipper has warned that doing so will incur "serious human and economic consequences" and thus a joined up approach will be required.
He said: "Orsted finds the situation deeply disturbing, not least the human suffering caused by the war in Ukraine. The Russian aggression goes against everything that Orsted stands for, and therefore we have taken significant steps in accordance with our values ​​as a company.
"In relation to the gas that Gazprom delivers to Denmark, Orsted recommends a clear and coordinated effort from the EU and the UK. Unlike stopping the supply of other types of products, it will have serious human and economic consequences if not enough gas is supplied, and there is therefore a need to coordinate this at EU level rather than leaving it up to the individual company.
"Therefore, the dependence on Russian gas and a possible ban on gas imports from Russia must be decided and enforced by means of clear political sanctions."
The full list of measures taken by Orsted's management are:
It has stopped buying biomass and coal from Russia for its power plants.
It will not enter into new contracts with Russian companies.
It has made sure that none of Orsted's direct suppliers for the development of renewable energy are Russian.
It has committed to making a financial contribution to UNICEF, and it is also currently looking at how it can best and as quickly as possible support the local organisations in Poland dealing with the refugee situation.
It will pay special attention to Ukrainian employees who work in Orsted's office in Poland and who need time and support to be able to help and support family and friends in Ukraine.
All potential sanctions under EU or national level that affect the gas supply will receive Orsted's full support and it will act on them immediately.
Recommended for you

Orsted, GasTerra refuse to budge on rubles, face gas cut off