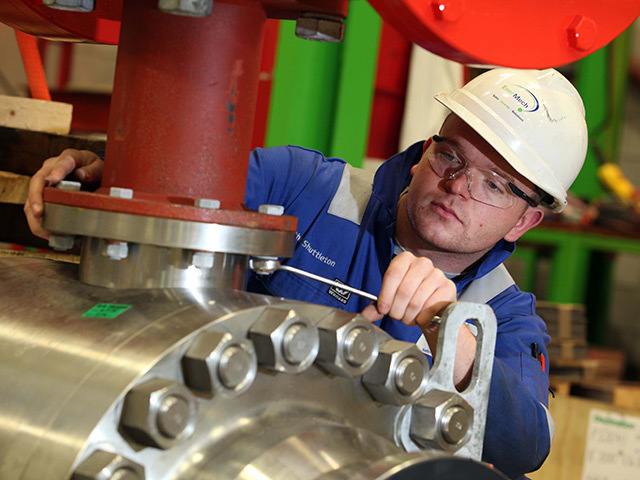 EnerMech is back on the acquisition trail at home and abroad.
The Aberdeen-based mechanical-engineering group has snapped up firms in Australia and the UK in deals worth a combined £10million.
The biggest acquisition involved Australian industrial-sector business Vicon Services.
It has more than 100 staff across five locations and last year had turnover in excess of £12million.
It provides engineering services including high-pressure water jetting, heat-exchanger services, coating systems and chemical services.
EnerMech said these were well aligned with its six business lines.
The deal is EnerMech's second Australian acquisition this year, following the January purchase of Melbourne-based Valve Tech Engineering.
Vicon managing director Niall Conlon will continue to lead the business.
He said: "It is a very good deal for both companies and, with very little crossover in the products and services we provide, it's an excellent fit geographically and strategically.
"From Vicon's perspective, it's like having a big brother with a larger balance sheet and more firepower. Our focus has always been to be a one-stop shop and to provide a seamless service for the client and now, with EnerMech's portfolio of products, we can do even more of that."
EnerMech finance director Michael Buchan said: "Vicon's first-class reputation for quality of service was a strong attraction to us and it has skills and services which align very well with our own.
"Australia is a key market for EnerMech and the deal sends out a strong signal to the energy sector that we are serious about investing there and will use our extensive resources to deliver a more integrated and cost-effective service to our clients."
The other deal was for Great Yarmouth firm Total Reclaim Systems (TRS), which provides mud-pit and tank cleaning services for offshore oil rigs and production platforms.
EnerMech said its technology reduced the volume of waste fluids created, lowered manual handling and minimised risk by reducing the number of people involved in cleaning operations.
It added that this acquisition would allow EnerMech's drilling support division to increase the range of services it offered clients, while TRS would boost its international exposure through access to EnerMech's 25 global locations.
TRS managing director Richard Martin said: "Our specialist pumping services are now increasingly in demand outside our domestic UK market and joining EnerMech gives us access to international markets where there is a strong demand but which so far have remained untapped."
EnerMech managing director Doug Duguid said: "TRS makes smart use of technology to benefit clients and that is something we value. This acquisition widens the scope of services we can provide to our clients in the drilling support sector and it fits in very well with our policy of trying to offer each client as integrated a service as possible.
"TRS is well established in the North Sea, and has worked in Australia and Africa, but we both recognise there is a huge potential for its suite of products in overseas markets. We will make good use of our international network and local contacts to accelerate growth and to expand the business."
All nine Great Yarmouth staff have transferred to EnerMech, including Mr Martin who will work as senior consultant, while managing partner Bill Skene will continue to operate out of Aberdeen.
EnerMech, founded in 2008, now has a 1,600-plus workforce worldwide. It recorded turnover of £140million in 2012 and it is expected to exceed £225million in 2013.