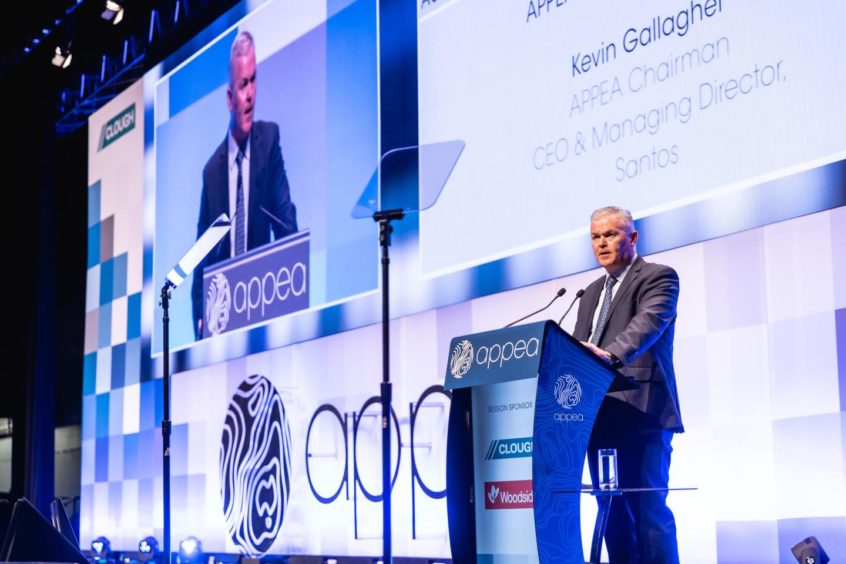 The remuneration package for Kevin Gallagher, chief executive of Australian oil and gas company Santos (ASX:STO), has been criticised as too high with over 25% of shareholders voting against his pay packet.
Over a quarter of Santos' shareholders voted against the company's executive pay plans at the annual general meeting on Tuesday, which included a A$6 million ($4.26 million) incentive for Gallagher.
Earlier this week Proxy advisor Institutional Shareholder Services (ISS) released a report suggesting that Gallagher's remuneration, specifically the A$ 6 million "growth projects incentive" to ensure he stayed at Santos until 2025 was too high and valued him at twice what his peers receive.
ISS said that the incentive, offered to Gallagher in April 2021, to stay and complete the projects he had started, was excessive and a reward for what many shareholders would view as core "day job" responsibilities.
The A$ 6 million incentive largely depends on the successful delivery of three projects: the Barossa liquefied natural gas (LNG) development, the Moomba carbon capture and storage (CCS) project, and the Dorado oil development.
As more than 25% of shareholders voted against Gallagher's pay package it marks a first strike against the company. Two strikes and shareholders can call to dissolve the board.
"The board is disappointed," Santos chairman Keith Spend said at the AGM.
Spence said that Gallagher was "one of the best, if not the best, executives in Australia," and that he had fulfilled all his objectives and that pay to keep good staff on board was important.
Meanwhile, as Energy Voice recently reported, the CEO pay packets of Europe's oil supermajors continue to trail that of their American counterparts.
Having weathered a global pandemic, resulting in widespread losses and forgone bonuses across the sector in 2020, oil and gas executives saw their fortunes reversed last year with record results across the board.
Exceptional results amongst supermajors have seen sizable remuneration packages awarded to top executives – but despite their comparable performance, European CEOs trail their counterparts in US-headquartered firms.
Recommended for you

Australia's Santos reports $2.5bn profit surge from higher oil and gas prices