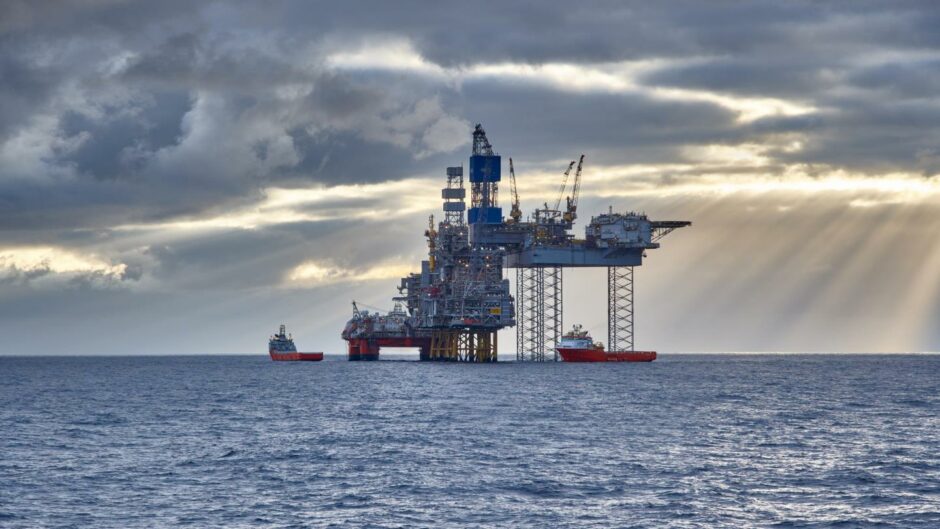 The chairman of supermarket chain Tesco has added his name to the list of those calling for a windfall tax on the profits of oil and gas companies.
John Allan says the case for raiding the takings of energy firms is now "overwhelming" as households continue to struggle with the soaring cost of living.
His comments followed Centrica's prediction that its annual earnings would be towards the top estimates.
The Spirit Energy and British Gas owner is the latest company to report bumper takings, with energy supply shortfalls, arising from Russia's invasion of Ukraine, driving up costs.
Meanwhile households are coming to terms with spiralling energy bills and rampant inflation, amplified by predictions Ofgem could raise the price cap again later this year.
In an interview with the BBC, Mr Allan, who is also vice president of the Confederation of British Industry, said: "There's an overwhelming case for a windfall tax on profits from those energy producers, fed back to those most in need of help with energy prices.
"I think they (energy companies) are expecting it and I doubt they would be fazed by it. It should be short-term only. A lot of people are feeling a pinch, and lots are extremely stretched."
Centrica chief executive Chris O'Shea compared a windfall tax to "burning the furniture to stay warm".
Senior Conservative MP Michael Gove said on Wednesday that Aberdonians opposed the measure, and Chancellor Rishi Sunak has so far flat-batted calls for a levy.
While energy companies may be unfazed by a windfall tax, it could well be a different story for investors.
While those in favour have said it would be a one off, it could set a precedent, damaging confidence in the industry and reducing its ability to meet supply shortfalls.
Callum Macpherson, Investec's head of commodities, says he does not have a "particularly strong view" on the debate, but that it's a "difficult" call for the government to make.
He said: "If the government introduced a windfall tax, that's not great from an investment point of view.
"The point is that as soon as you start doing that – particularly given the challenging financial situation that the UK has got and will continue to have – people begin to wonder if oil producers will be used on an ongoing basis as a cash cow.
"As soon as the government does it once, it's hard to believe it's just a one off windfall that will never be repeated. And the fear that it could happen again and again is worse than the one off impact."
Recommended for you

'We want boredom in 2023' says oil and gas industry