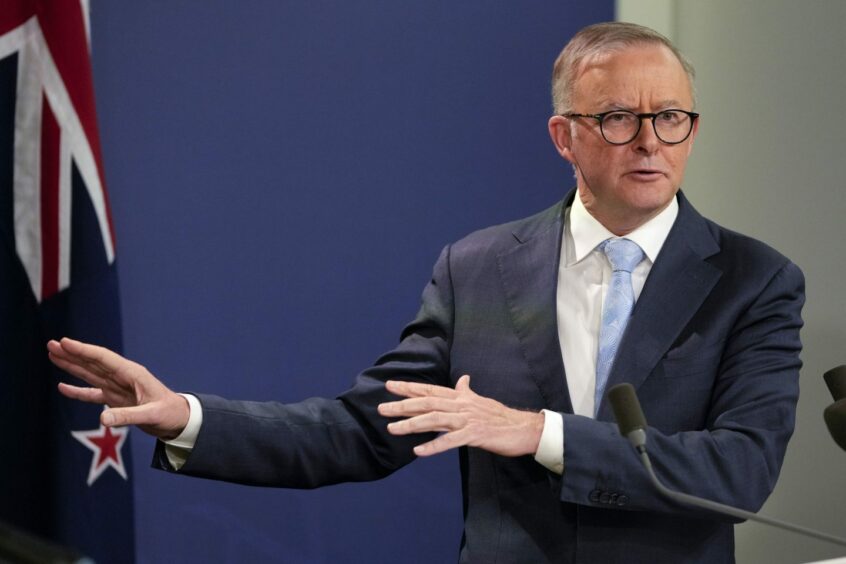 Eastern Australia is experiencing a severe power crisis, which is largely the result of poor government planning, and serves as a reminder to other nations of the dire consequences that stem from failing to develop a pragmatic energy policy.
In June, fears escalated over increasing electricity shortages as Australia's eastern states battled a power crunch. Faced with disruptions to coal supplies, combined with planned and un-planned outages at coal-fired power plants, the country's energy market operator was forced to take unprecedented measures to control both electricity prices and energy supplies in an effort to maintain steady electricity flows.
In early June, liquefied natural gas (LNG) exporters, on the eastern seaboard were ordered to divert any uncontracted gas they had into the domestic market, while emergency powers were also invoked to block coal exports if needed. Meanwhile, the breakdown of the country's wholesale power market triggered an unprecedented suspension of electricity trading.
Power prices surged in the eastern and southern states amid the shortage of coal-fired power generation, which pushed up demand for gas-fired power at the same time that heating demand for natural gas spiked due to unseasonably cold weather.
Rocketing prices were exacerbated by record high global gas and coal prices, driven by economic sanctions on Russia over its invasion of Ukraine.
Significantly, the energy crisis puts more pressure on Labour Prime Minister Anthony Albanese, who took office on 23 May, after promising to deliver cheaper energy bills during his election campaign.
Wholly-Avoidable Energy Crisis
Experts believe this was a wholly-avoidable energy crisis for Australia, one of the world's largest exporters of coal and LNG.
"Australia's energy market and system is now breaking down because it has been emaciated by a decade of politically-induced neglect. Energy wonks like me have been warning for years that prices will go up and reliability will fall if we do not have a coherent plan for emissions reduction," said Kobad Bhavnagri, Sydney-based energy transition expert at Bloomberg New Energy Finance.
This is because "without a credible plan to decarbonise, investors cannot make decisions. That's decisions of all types – to build renewables, to maintain coal, to replace ageing coal before it breaks down, to build batteries and gas for firming, to reinforce the grid etc." he added.
"For 15 years the previous federal Liberal/National government and opposition buried its head in the sand on climate, with denial, obstructionism and dishonesty. They painted themselves into a corner by demonising every credible policy response for cynical political gain. So instead of planning, reform and leadership, we got slogans, wishful thinking and fairy tales," said Bhavnagri.
"We are now experiencing the consequences of 15 years of doing nothing. Our system has decayed. A failure to plan, is a plan to fail. And that is exactly what is happening. This is what a disorderly transition looks like," he lamented.
Gavin Thompson, vice chairman Asia Pacific at energy research firm Wood Mackenzie, also noted the energy crisis was of domestic making.
"With strong power demand growth, coal-fired generation close to being maxed-out and nowhere near enough renewables to fill the gap, there is a clear need for additional gas supply," said Thompson.
"This screams opportunity. But while the region has ample undeveloped gas resources, access to capital is the major bottleneck, as environmental and social license to operate challenges mount. Regardless of record cashflows, producers are finding that securing finance from traditional Australian sources is getting harder, more punitive, and risks drying up entirely," he added.
He warned that action is urgently required. "This could range from faster and less cumbersome approvals for new projects right through to direct fiscal support for exploration and development drilling. Doing nothing is not an option."
"For east coast suppliers including Santos, Beach Energy, Cooper Energy and Arrow Energy, this isn't a resource issue. But years of under investment and activism against the sector is starting to bite. Exploration targets haven't been drilled and gas fields haven't been appraised. And while we estimate more than a trillion cubic feet of smaller developments could be sanctioned over the next five years to supply the east coast market, a lot of work – and far more visible government support – is required to move projects forward," said Thomson.
"Record gas prices and the impact on the cost of living across eastern Australia needs immediate action. The new Labour government may have far-reaching ambition to deliver net-zero, but right now pragmatism rules. With energy security at the top of the political agenda worldwide, voters will be slow to forgive avoidable energy crises.
For domestic gas producers, advocacy must move beyond lip service. Gas' role as the bridging fuel for Australia's energy transition is well understood but is increasingly at odds with local and national support for new supply," added Thomson.
Recommended for you

Jeremy Cresswell: Strange times for humankind