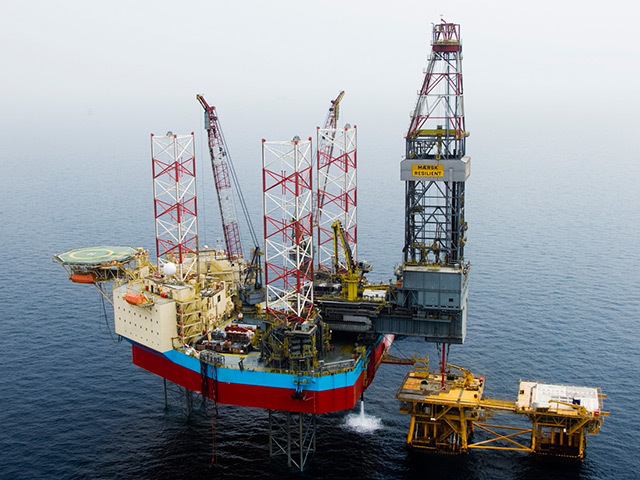 As August draws to a close just six E&A wells are active in the UKCS, down two wells since last reported at the end of July. Three exploration wells continue (one spud and two sidetracks) as do three appraisals (two spuds and one sidetrack).
The number of well starts in 2013 now stands at 36 comprising 22 well spuds and 14 sidetracks. Ten of the spuds are exploratory and 13 are designated appraisal. Nine exploration sidetracks and five appraisal sidetracks are noted to date.
Three well legs have started since the last report . . . an appraisal spud in the East Irish Sea Basin, an exploration sidetrack in the Central North Sea and an appraisal sidetrack in the Southern North Sea.
The number of development and production wells started so far this year stands at 76 (69 last month). They comprise 41 well spuds (including two re-spuds) and 35 sidetracked legs. Eleven mobile rigs and three platform-based derricks are currently active on 15 fields, down five fields since last month.
West of Shetland
Just one E&A category well is active. BP's Clair appraisal, well 206/8-16, spudded on July 1, continues using the semi-submersible Paul B. Loyd Jnr.
Northern North Sea
Taqa's well 210/25a-11, a high-angle exploration probe of Middle Jurassic Falcon North is initially, targeting the Abercromby prospect before moving on to evaluate the Fairlie prospect via the same well bore. The John Shaw started on July 18.
Central North Sea
Just one well is currently active; GDF Suez well 22/23c-8X, possibly a mechanical sidetrack, was kicked-off on August 11 on the Upper Jurassic Taggart/Rotliegendes Rebus prospect (Galaxy II).
Talisman's Triassic Seagull North appraisal, well 22/24e-12, was plugged and abandoned without comment on August 2 after 125 days including 27 days at total depth prior to the Sedco 711 heading for the Cromarty Firth. ConocoPhillips-operated Lacewing well 23/22b-6Z was abandoned as a small gas find on August 13 after 66 days in sidetrack. Maersk Resilient next mobilised to the operator's Jade field, also in the CNS.
Southern North Sea
There are two active SNS wells; EON's Tolmount appraisal, well 42/28d-13Z, still busy six weeks since sidetracked by the Maersk Resolve, and Centrica's Rotliegendes York sidetrack, well 47/3a-Y2Z, designated an appraisal by DECC and kicked-off by Noble Julie Robertson August 27.
West of Britain
In the East Irish Sea Basin, EOG spudded what DECC indicates to be a further appraisal, well 110/12a-C5, amidst the on-going Conwy/Corfe development programme with Ensco 80.
Basically, there is little to report in the way of new activity in the UK sector on the exploration and appraisal front and even the pace of development and production drilling appears to have lost momentum, even before the helicopter tragedy of August 23.
Discoveries remain few and far between – at least from the pool of wells whose participants have publicised outcomes. Perhaps only Premier's Bonneville (28/9a-6) stands out. Lacewing and Centurion South apparently don't cut it commercially.
BG's Thunderer prospect, drilled by Well 30/2a-10, and previously visited by some positive speculation turned out to be a dry hole. To lighten the gloom marginally, the SNS has thrown up a surprise in being the most active part of the UKCS . . . and with just two active wells.
Norway waxes while the UK wanes
There are 13 wells drilling on the NCS, all of which, bar three, are exploratory. Five, including the three appraisals, are North Sea, while the Norwegian and Barents seas have four wells apiece.
So far, 38 well spuds have been recorded this year, along with two appraisal sidetracks. There have been no re-entries or re-spuds.
There are 21 active development/production wells of which 18 are North Sea; the others are Norwegian Sea. The active mobile units count remains at 37 of which 13 are on E&A work.
North Sea
Mid month saw Statoil begin drilling the Cerberus prospect . . . well 30/9-25 . . . using the Ocean Vanguard. It is designated an appraisal given its proximity to the Oseberg Sør field. Wintershall is testing Asha East with sidetrack appraisal well 16/1-20 A; the pilot hole is also set to target the Amol Prospect.
Det norske is abandoning its Augunshaug exploration probe well 2/1-15 as a dry hole (Maersk Giant), while Lundin wrapped up operations at its Biotitt prospect, well 16/4-7 being abandoned dry. The Bedford Dolphin then moved to drill Johan Sverdrup appraisal well 16/5-4 which is targeting the south-western part of the structure.
Statoil completed operations on well 16/2-18 S, abandoning it having made a minor oil discovery at the Cliffhanger North prospect (Ocean Vanguard which moved to Cerbeus – see above).
Norwegian Sea
Four wells are currently active, namely Shell's long running Onyx South exploration probe. Well 6406/9-3 was spudded mid-April (Transocean Barents) and continues. (SS). Statoil's 6506/9-3 probe (Transocean Leader), which targeted the M.Jurassic Smorbukk North prospect, encountered oil.
RWE continues with Sverdrup exploration well 6608/2-1 S (Transocean Winner), which is targeting a M.Jurassic objective. The only spud of August is Statoil's Svale North well, 6608/10-15 (Songa Trym). Statoil also completed operations at its Klara prospect, with well 6507/3-10 recording an oil discovery after 55 days of operations.
Barents Sea
All activity is currently exploratory, with four active wells. With Total's Norvarg appraisal having completed, the rig Leiv Eriksson mobilised to spud OMV's Wisting Central well 7324/8-1.
Eni continues with its Bønna prospect well 7016/2-1 (Scarabeo 8), having spudded mid-July. Drilling at Lundin's Gohta (Snadd) and Statoil's Iskrystall prospects continues. Wells 7120/1-3 and 7219/8-2 were spudded mid-July by the Transocean Arctic and West Hercules respectively.
Activity in the sector, certainly on the exploration front, appears to be on the rise. In addition, a number of wells were completed last month, with three of the four ranked as discoveries.
Simon Robertshaw and David Moseley's column is courtesy of North Sea analysts Hannon Westwood.
Recommended for you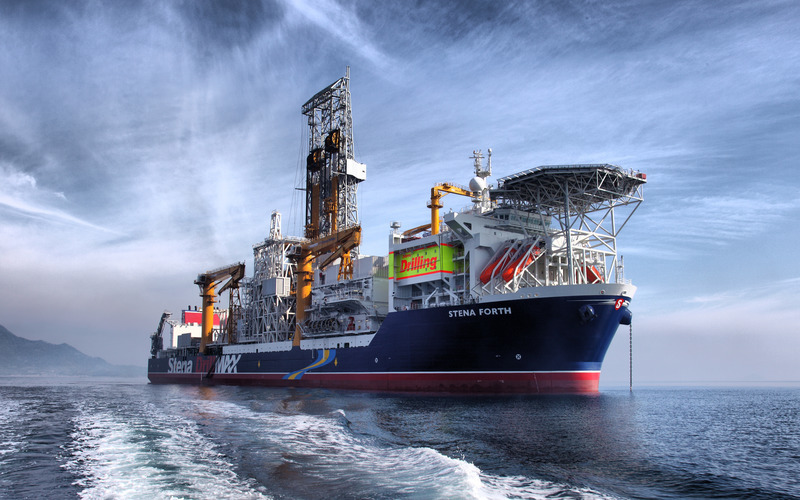 KUFPEC signs up with Shell for Mediterranean work