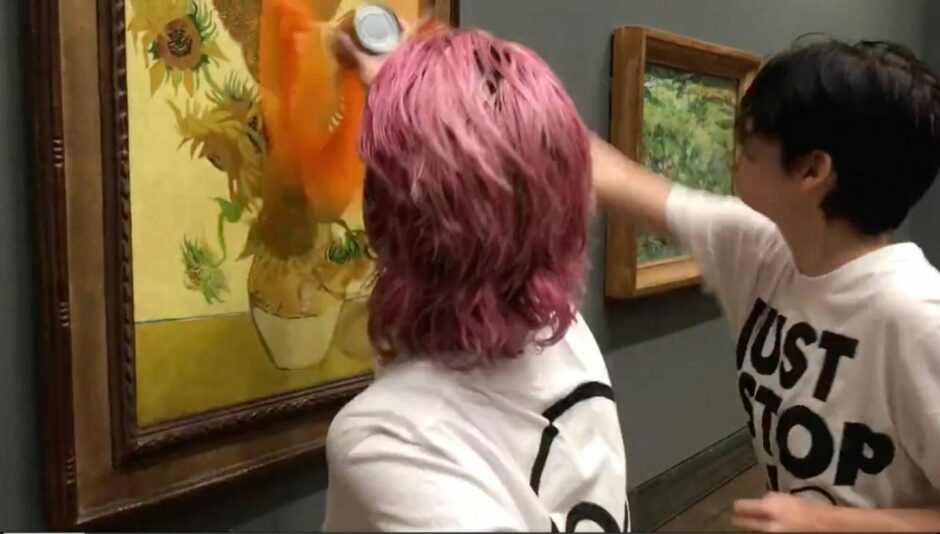 A series of art attacks from Just Stop Oil and other climate activists have seen Aberdeen Art Gallery staff be given special training.
Protestors have hit a series of pieces in recent weeks, chucking soup, mashed potatoes and even gluing themselves to masterpieces including Leonardo da Vinci's Mona Lisa and Vermeer's Girl With A Pearl Earring.
Aberdeen Art Gallery has been backed by oil giant BP, which in 2019 gave it a £1m donation towards a redevelopment.
The exhibit is ran by Aberdeen City Council.
In a statement supplied to EV, the local authority said: "All the front-of-house team have been given training and guidance on how best to respond in such a situation, but our primary aim is to make our venues welcoming and accessible to all.
"Whilst we hope visitors and protesters alike treat the public's collection with respect, we are vigilant."
Earlier this month Just Stop Oil protestors made headlines when they threw soup over Vincent van Gogh's Sunflowers masterpiece, demanding the government halt all new oil and gas projects.
That was later followed by climate activists from the group Last Generation throwiu mashed potatoes at Monet's Les Meules which was sold at auction in 2019 for $110,747,000 (£97.4m).
It's estimated at least a dozen such attacks have taken place on international artworks since a man smeared cake on the Mona Lisa in late May.
Recommended for you

Just Stop Oil supporters arrested in Aberdeen following protests