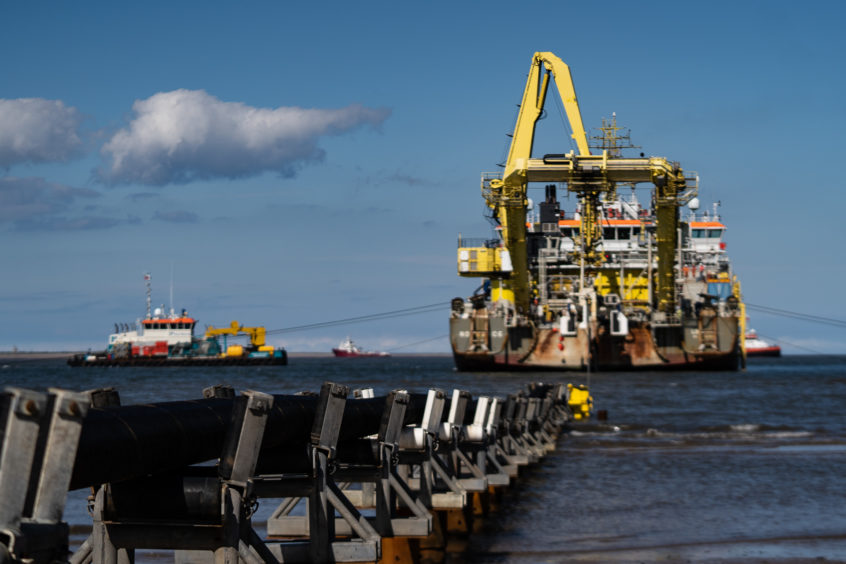 Dutch dredging and heavy-lift company Boskalis could be poised to relocate its corporate headquarters.
Company chief executive Peter Berdowski told a local radio station that remaining in the Netherland would be "impossible" once a new law on corporate social responsibility comes into force.
In an interview on Sven op 1, he said there is a very real chance that Boskalis – headquartered in Papendrecht, in the province of South Holland – will up sticks once the regulation takes effect.
For more than 110 years, the company, which owns and operates some of the world's largest heavy transport vessels, has called the Netherlands home.
But Mr Berdowski, who took over the reins at the company in 2006, is mulling bringing that relationship to an end, arguing the change in the law would make it "impossible for him to do business in the Netherlands".
Under the new bill, Dutch companies will have to ensure their activities don't adversely impact human rights, labour rights, or the environment.
If there is potential for projects to infringe on any of those areas, then it could result in a firm being hauled up in front of a judge.
Using the example of constructing a Saudi Arabian port, Mr Berdowski told Sven op 1: "It may then be that we are then summoned before a Dutch court to ask whether we are allowed to build a port based on the duty of care. This may partly concern human rights, but also, for example, the consequences for the climate."
By increasing the potential for legal action, it adds another layer of uncertainty around projects, Mr Berdowski added.
Boskalis acquired Rever Offshore's subsea services business, formerly known as Bibby Offshore, in 2021.
Last year the vessel contractor was taken over by investment firm HAL Holdings, and subsequently delisted from the Amsterdam Stock Exchange.
Shell precedent
If Boskalis does decide to depart the Netherlands, it wont be the first major energy player to leave the country in recent times.
At the end of 2021, Shell shareholders gave backing to plans to relocate the company's headquarters to London in 2022.
The supermajor said the move would simplify its corporate structure, helping the group to deliver on its energy transition goals.
As a result of the relocation, Shell ditched its "Royal Dutch" designation and altered its ticker code on the London Stock Exchange.