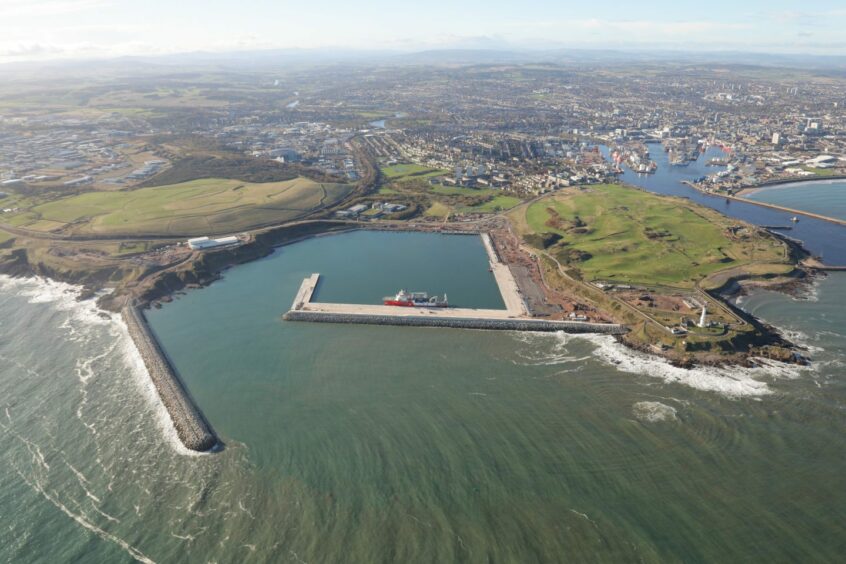 Port of Aberdeen has announced the appointment of a new chairman to take over from Alistair Mackenzie.
Roy Buchan has taken up the reins having previously held the role of vice-chairman for a year.
Mr Buchan has more than 30 years of experience in the oil, gas and energy industries having held a wide range of senior leadership roles, latterly as chief operations officer of Ithaca Energy, and a board member of artificial intelligence firm OPEX Group.
He succeeds Mr Mackenzie who stepped down having served a full term of eight years as chairman and 13 years as a board member.
Mr Buchan, who first joined the board in 2019, said: "It is a privilege to be appointed as chair of Port of Aberdeen and to follow Alistair who has led the board with distinction.
"This is a pivotal time in the port's almost 900 years of history. I look forward to working with Bob Sanguinetti, the board and our stakeholders to seize the opportunities presented by the nation's drive to net zero and achieving energy security."
Meanwhile, Sian Lloyd Rees has joined Port of Aberdeen as a non-executive board member.
In a career spanning more than 25 years, Ms Rees has extensive business experience as a senior leader in both energy and IT industries, having held several leadership roles in both blue chip and start-up companies.
She is currently UK managing director for Aker's Mainstream Renewable Power and sits on the boards of Offshore Energies UK as co-chair, ETZ Ltd and the Net Zero Technology Centre.
Ms Rees said: "Port of Aberdeen has a rich heritage and I'm delighted to help shape its exciting future.
"There is a real opportunity for Aberdeen to be a global energy hub for the next 50 years, leading the transition to cleaner, renewable energies, with the port at its heart."
John Brebner, a non-executive member since 2018, has been appointed vice-chairman.
Speaking about the appointments Mr Mackenzie said they would bring "invaluable leadership, business acumen and counsel and a new dynamic to the board".
Port of Aberdeen chief executive Bob Sanguinetti said: "We thank Alistair for his leadership and guidance over the past eight years.
"With the support of Roy and the board, I'm confident we can deliver on our vision to become Scotland's premier net zero port."
Recommended for you

Royal opening for £420m Port of Aberdeen expansion