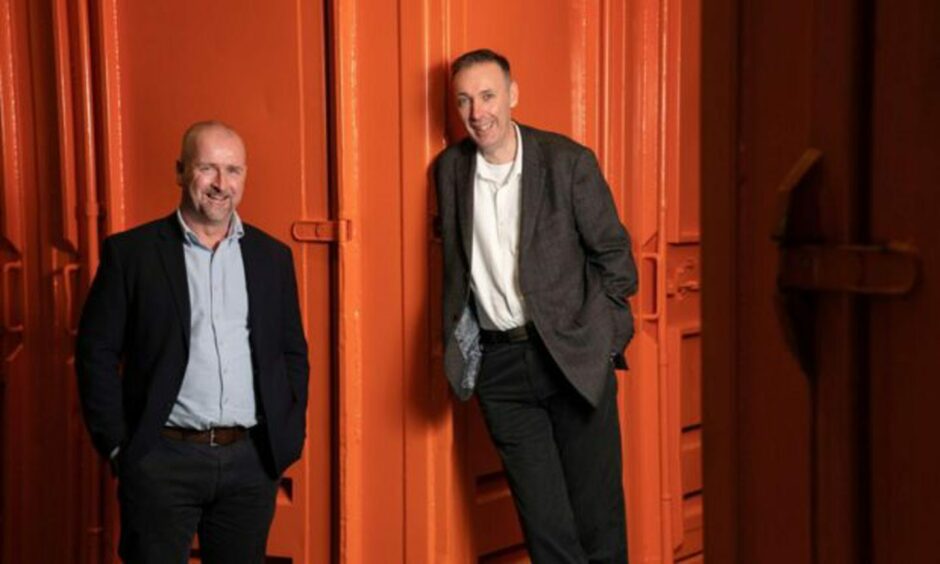 Oldmeldrum-based energy industry cleaning company NRC UK has been bought over with bosses now planning to double its workforce.
New owners Mark Kelly and Simon Gibb have also made the decision to re-brand the firm back to its original name, Sureclean.
The buyout, for an undisclosed sum, from American-based US Ecology, has been hailed by its new managing director and co-owner Mr Kelly as a landmark in the company's growth.
It currently employs 30 people and will now begin an immediate hiring campaign to double its headcount within the first year.
Included in the deal is all of the assets of the former NRC Environmental Services UK, thought to include its 4.9-acre office and support services facility in Oldmeldrum, along with several international operating areas for the former business, including the UAE, Kurdistan and rental services.
Excluded from the purchase is NRC Wastewater Services (Liverpool).
'Pivotal move'
Mr Kelly, who was formerly vice-president of international operations for NRC, said the reformation of Sureclean was a "pivotal move" in establishing the organisation as the UK's leading environmental, industrial, and emergency oil spill response contractor.
Sureclean, which had its headquarters in Alness on the Cromarty Firth until 2020, was originally launched in 1995. It became NRC UK when it was sold to US Ecology in 2014. It employed 135 people at the time of the deal.
It carries out industrial cleaning for the oil and gas, petrochemical, renewable energy, utility, civil engineering and construction sectors.
Mr Kelly said, "Today is the beginning of a new direction and phase for the business and team.
"We have both short and long-term growth plans that range from immediate carry over of NRC activities to longer-term investment into clean energy innovations."
Further growth opportunities
Mr Kelly becomes managing director while Mr Gibb, who has more than 30 years experience in the environmental services sector including his role as managing director of Augean North Sea Services, joins the board as executive chairman.
He said: "Between us we have more than 60 years' of combined management experience in environmental best practices to ensure we are ready to help protect the planet with any industrial cleaning project or hazardous spill emergency.
"Our rebrand to Sureclean will combine existing synergies across our teams, service provision and specialisms which will ultimately ensure we have the platform to advance environmental and social sustainability."