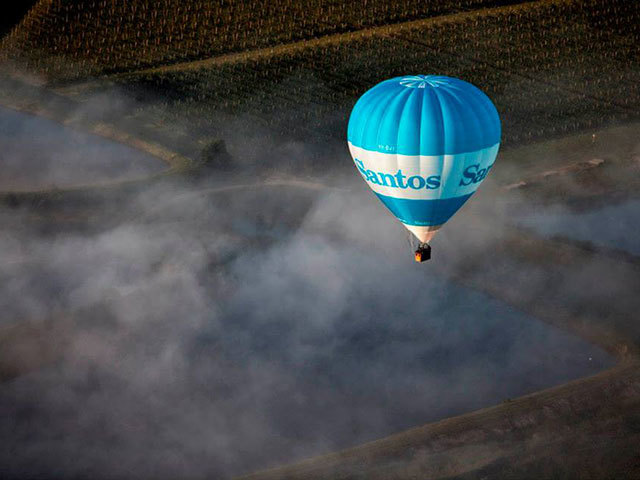 Santos (ASX:STO) will take US$328 million ($470.8 million) in write-downs after slashing the volume of oil and gas reserves estimated in fields off Western Australia and other late-life ventures, despite increasing total reserves to a record level.
Santos today released its Annual Reserves and Resource Statement. Proved plus probable (2P) reserves were a record 1,745 million barrels of oil equivalent (mmboe) at the end of 2022, an increase of 171 mmboe before production.
Santos expects to recognise an impairment of approximately US$147 million because of the Spar/Halyard reserves reduction and other impairment charges of approximately
US$181 million related to other late-life producing and exploration assets.
Santos Managing Director and Chief Executive Officer Kevin Gallagher said the company was pleased to release its Annual Reserves Statement, highlighting strong overall reserves replacement annually and over three years.
"Today's statement is the result of Santos' disciplined annual reserves review and accounting processes, which include external audit of approximately 97 per cent of total 2P reserves," Mr Gallagher said.
The final investment decision on the Pikka Phase 1 project in Alaska in 2022 commercialised 165 mmboe of 2C resources to 2P reserves. This was more than offset by increases in Alaska contingent resources outside the Pikka Phase 1 area attributable to new well data, including the Mitquq and Stirrup discovery wells, seismic reprocessing, and integrated reservoir studies.
Consistent application of Santos' disciplined operating model continued to deliver reserves additions in the onshore assets. The Cooper Basin and Queensland saw additions of
9 mmboe and 10 mmboe 2P reserves, respectively, before production. Reserves were also added in Papua New Guinea before production, primarily in the operated gas fields.
These reserve additions were partially offset by a 26 mmboe 2P reserves reduction in Western Australia, primarily due to earlier than expected water ingress at the Spar/Halyard field.
After accounting for the Spar/Halyard reduction and 2022 production, Santos had 841 petajoules of 2P sales gas reserves in Western Australia at the end of 2022, providing coverage for existing contracts. In addition, Santos had 1,400 petajoules of 2C sales gas resource in WA at end 2022 and 437 mmboe of total 2C resource when including liquids.
Santos maintains a booking of 100 million tonnes of CO2 storage capacity and contingent resource in the Cooper Basin, which underpins the Moomba carbon capture and storage (CCS) project. The project is on-track for first injection of CO2 in 2024. Santos is also undertaking front-end engineering design work on the proposed Bayu-Undan CCS project and was awarded permits in 2022 to undertake evaluation and appraisal work for the potential storage of CO2 in the Carnarvon and Bonaparte Basins, offshore Western Australia.
Santos expects to recognise an impairment of approximately US$147 million before and after tax in the 2022 full-year results because of the Spar/Halyard reserves revision, and other impairment charges of approximately US$181 million before tax (US$77 million after tax) related to other late-life producing assets and exploration and evaluation assets as part of the regular review of asset carrying values.
The expected impairment charges will be excluded from underlying earnings and are subject to finalisation of the full-year accounts, auditor processes and Board approval.
Recommended for you

Australia's Santos reports $2.5bn profit surge from higher oil and gas prices