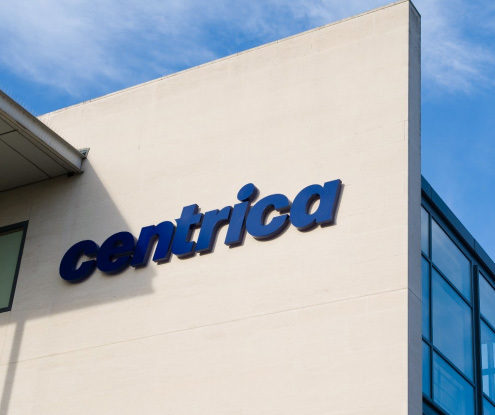 Centrica (LON: CNA) is the latest energy company to join the likes of BP and Shell in posting record profits in 2022, the firm brought in £3.1 billion before tax.
The company that owns British Gas and Spirit Energy exceeded the earnings generated in previous years with the business posting returns of £740 million in 2021.
Centrica paid just over £1 billion in tax based on its profits throughout 2022, meaning that post-tax the business made £2.1 bn, for context, the UK-based firm paid just £454 million in taxes based on its earnings in 2021.
These high profits are being criticised as people hold the opinion that the utility company, British Gas, cashing in on customers that are struggling to pay their household bills as the cost of gas and electricity continues to sit at exceptionally high levels.
The group's chief executive, Chris O'Shea, said: "Our performance in 2022 demonstrates the benefits of our balanced portfolio and our strong balance sheet.
"The energy crisis and cost of living pressures have created a challenging environment for customers and communities, but we have been able to provide much-needed stability and support.
"We invested £75m in supporting our energy customers in 2022, which was greater than the £8 post-tax profit per customer earned by British Gas Energy.
"Whilst customers may see some relief given recent easing of prices, it remains clear that some will continue to need help and we will do what we can to support them in the year ahead."
Responding to Centrica's earnings announcement, Greenpeace UK's head of UK climate, Mel Evans, said: "As families up and down the country are plunged further into fuel poverty, record energy company profits line the pockets of wealthy shareholders.
"Much of Centrica's obscene profits are coming from energy trading, but the windfall tax doesn't cover this, nor the profits from gas-fired power stations.
"The Government should expand the windfall tax immediately and use the money to fund home insulation, energy bill support and green heat.
"If they did, they could tackle the energy, climate and cost-of-living crises at the same time."
Now the firm plans to expand its share buyback program by adding £300 million, on top of a plan launched late last year to buy back 5% of its issued share capital – equal to around £250 million
At the time Centrica said it made this decision due to its "performance and outlook, together with the work undertaken in recent years to strengthen the balance sheet and ensure appropriate liquidity."
Recommended for you

Shell facing more climate change pressure following record profits