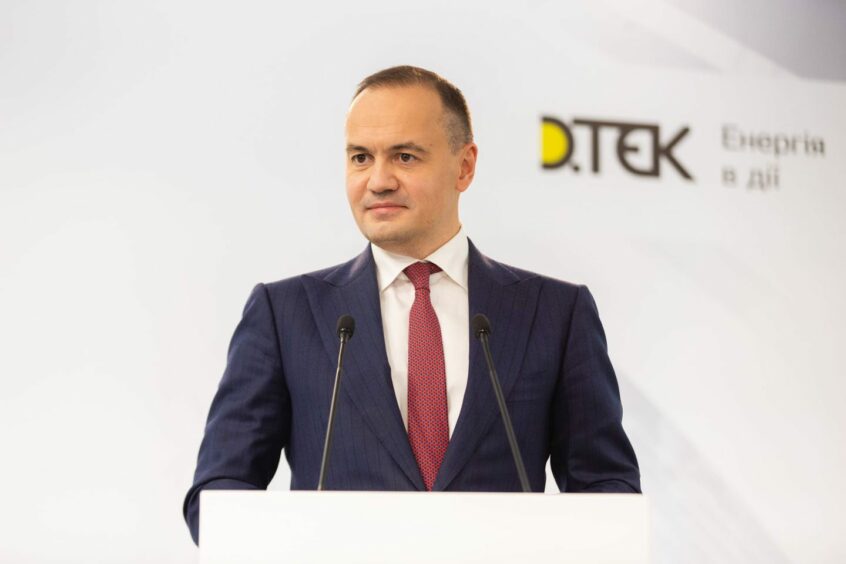 A senior figure in Ukraine's energy industry delivered a rousing reflection to mark a year to the day since Russian forces launched a full-scale attack.
"We are here with light, with warmth, with DTEK, and with our country", Maxim Timchenko told a press call on Friday, describing that as the "greatest achievement", not only for Ukraine, but "for the whole civilised world".
The chief executive of DTEK, Ukraine's largest private energy investor, gave an update on the country's energy system is coping, after a year of battle in which infrastructure has been a key target.
Ukraine's largest private energy firm on supplies, sanctions and planning for a green future
He said: "We do everything possible, and impossible, to keep the energy system stable, to restore power supply to regions, and to supply electricity.
"We supply electricity for free to military and medical facilities, and we have we invested more than $100 million dollars since the start of the war in restoring our power supply and repairing our equipment.
"In the middle of the war, we managed to build more than 100 megawatts of wind capacity to add to the system installed in the south of Ukraine. I'm more than confident that we will complete this 500 MW project, and continue to build more."
There has been a human cost of DTEK of ensuring that Ukrainian homes are kept lit and warm, and at the time of writing, 141 of its employees have been killed.
Putin's attack on Ukraine has had a profound impact on global energy markets too, with Russia amongst the world's largest oil and gas producers.
On February 24 2022, just hours after the full-scale attack, Brent crude smashed through the $100 a barrel mark for the first time since 2014.
Western governments moved quickly to hit the Kremlin with economic sanctions, with particular focus given to hydrocarbons, a major source of income for Russia.
The UK and European Union introduced full or partial bans on Russian coal and oil, and many companies pulled out of the country.
Mr Timchenko says Ukraine couldn't have got through the last year "without our partners in the European Union".
He said: "When this war started, 45% of natural gas was supplied from Russia, 45% of coal came from Russia, and about 25% of oil products came from Russia. That was the position, and the level of dependence of European countries on this country.
"I'm very grateful for the determination of our European partners. What we have now, gas supply is less than 10%, by the end of 2022, and there is no Russian coal or oil supply to the European Union.
"It is a remarkable achievement and unity of European countries to manage the winter, and to go through this dramatic decrease of dependence on Russian energy products."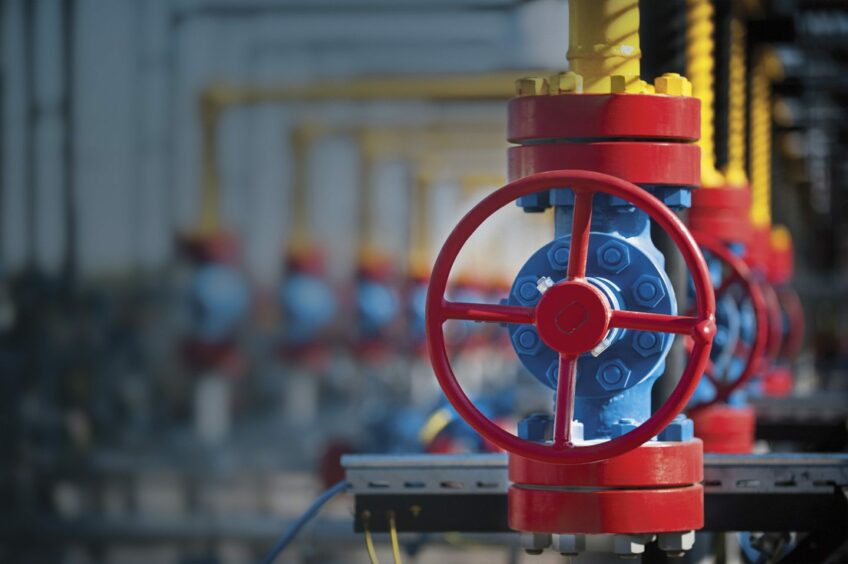 Looking to the future, he set out Ukraine's aim to be a key European Union partner, particularly around energy.
Mr Timchenko outlined the country's vast renewables potential, as well as its gas reserves, which he says are the second largest on the continent, after Norway.
"We are fighting not only for Ukraine. We are fighting for democracy, we are fighting for values, and we are fighting for the future of the European Union. We want to play, and we already play, an important role in the energy security of Europe."
Recommended for you

Ukraine opens world's only wind farm built in major conflict zone