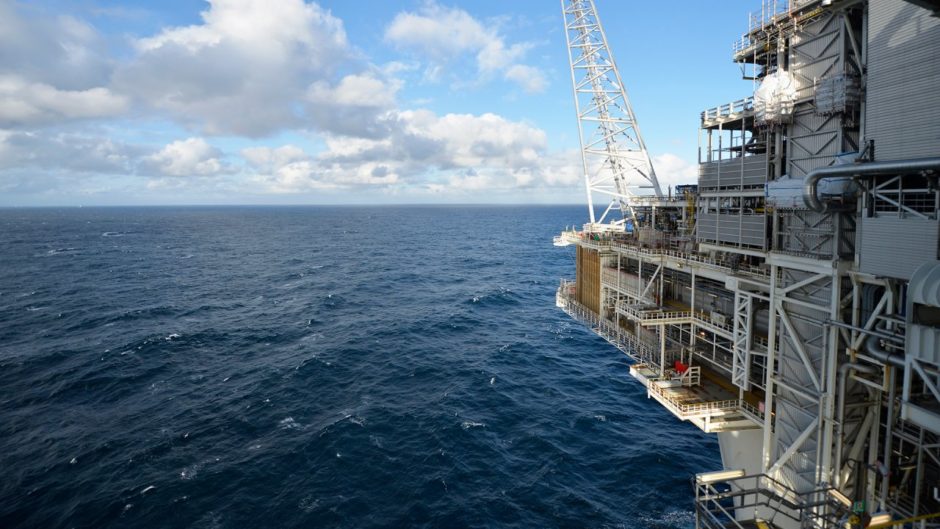 Norwegian oil giant, Equinor, has struck black gold for the second time this year as it makes another discovery near its Troll field in the North Sea.
This marks the eighth discovery in the area since 2019 after the company struck oil at the start of February this year.
The volumes are estimated at between 24 and 84 million barrels of oil equivalent, with slightly more oil than gas.
Named the Heisenberg, the discovery well was drilled by the Deepsea Stavanger drilling rig and is operated by Equinor with DNO as a project partner.
Of the discoveries made in the area by Equinor in the last four years, five of the eight have been made in licences awarded through APA rounds.
Heisenberg: opportunity knocks
The Heisenberg discovery will be able to use existing infrastructure connected to the Troll B platform, making the well "commercially interesting", according to Equinor.
However, before the Norwegian firm can take advantage of this discovery, an appraisal well is needed to get a more precise estimate of the size before it is decided whether the volumes can be recovered.
This well is scheduled to be drilled in 2024.
Troll 'keeps delivering'
Geir Sørtveit, Equinor's senior vice president for exploration and production west, said: "Our Troll exploration play keeps delivering.
"With discoveries in eight out of nine exploration wells, we are approaching a success rate of 90%.
"We plan to further explore the area, while looking at possible development solutions for the discoveries that have been made.
"We have a good infrastructure in the area and can quickly bring competitive barrels from here to the market at low cost and with low CO2 emissions."
Following last month's discovery at the Røver Sør well, Equinor increased stakes in the Norwegian North Sea, acquiring interest in the Troll, Fram and Kvitebjørn.
The Troll Field accounts for 40% of total gas reserves on the Norwegian continental shelf.
The field consists of the main Troll East and Troll West structures in blocks 31/2, 31/3, 31/5 and 31/6 in the North Sea, located 40 miles west of Kollsnes, near Bergen.
On the field, Equinor operates the Troll A, B and C platforms and the area's gas reservoirs 1,400 metres below sea level are expected to produce for at least another 70 years.