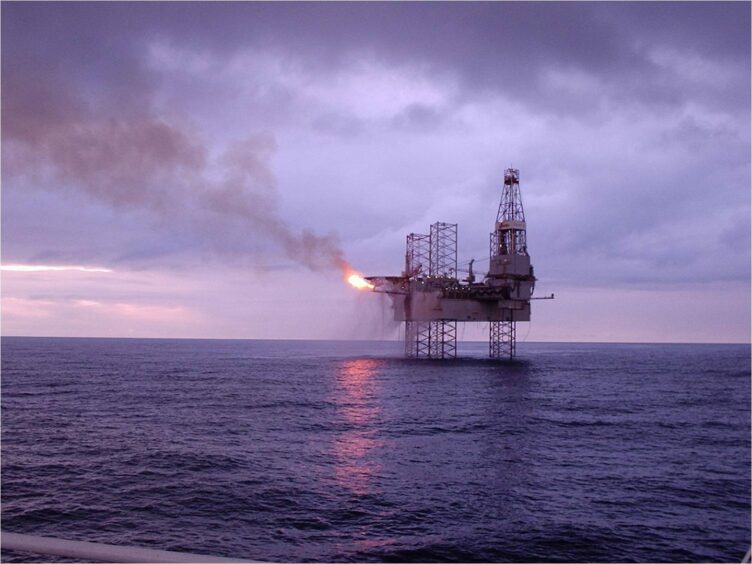 Aberdeen business leaders have told the Chancellor to "wake up" to the damage caused by his oil and gas windfall tax policy.
Responding to the Spring Budget, Aberdeen and Grampian Chamber of Commerce (AGCC) said Jeremy Hunt is "yet to recognise the corrosive impact the windfall tax has had on jobs and investment in the North Sea".
Policy director Ryan Crighton added that the Chancellor's "failure today to implement a price floor continues to place major investments at risk".
Meanwhile, North Sea trade body Offshore Energies UK (OEUK) said it was "disappointed" by the budget which "misses the mark" on energy security.
AGCC and OEUK have been seeking a price floor for the windfall tax; a mechanism where the levy would be removed should oil and prices drop.
Although the Chancellor is said to be reviewing such a measure, he made no announcement in the Budget on Wednesday.
It comes as OEUK said more than 90% of UK operators have slashed spending because of the windfall tax, and the North Sea's largest producer, Harbour Energy, has blamed it for hundreds of planned job cuts in Aberdeen.
The Energy Profits Levy (EPL) has had other repercussions too, with headlines linking the levy to Shell and CNR International's investment and production assets.
Mr Crighton said: "The energy profits levy, as it stands, is a tax too far – and his failure today to implement a price floor continues to place major investments at risk.
"The government says it will set out further action later this month to ensure energy security in the UK – that action must reflect the explicit warnings coming from industry right now.
Harbour Energy eyes $40 million savings per year from Aberdeen job cuts
"Shell has described the US as a more attractive investment, Harbour Energy is cutting jobs after its UK profits were wiped out by the windfall tax, and one of the North Sea's biggest fields, Ninian, is being decommissioned due to the tough fiscal environment.
"Our political leaders must wake-up to the damage being done to an industry which supports 200,000 before it is too late."
The Office for Budget Responsibility (OBR) has meanwhile issued fresh guidance on Exchequer receipts from the North Sea – with the sector expected to deliver £11bn in taxes during the 2022/23 financial year.
Budget, oil and gas, CCUS
Jeremy Hunt did unveil a £20bn package for Carbon Capture Utilisation and Storage (CCUS) in the UK, but there were no details on further funding for the Acorn project near Peterhead.
The Treasury said an announcement on Track 2 projects – which Acorn is vying for – will be announced "shortly".
OEUK CEO David Whitehouse said: "Today's Budget statement offers some helpful support for our emerging technologies but we are disappointed that it has not removed obstacles for offshore energy firms and the homegrown oil and gas producers keeping the nation's lights on. It is vital that HM Treasury offers investors fiscal predictability and regulatory certainty making the UK an attractive place to invest for the long-term. We need the government to take a far-sighted approach focused on reducing investment risk if we are to build a secure, affordable, low carbon energy market in the UK.
"The commitment on CCS from the chancellor today was important, recognising its role as a critical technology in which the UK can take a global lead. A successful carbon capture and storage economy in the UK requires supportive government policy, a stable fiscal regime and a first mover advantage. This type of initiative is exactly what will help the UK and its supply chain pivot and position as a world-leader in this low carbon opportunity. The Government should now speed up the progression of all CCS projects, including introducing additional licencing rounds for storage sites."