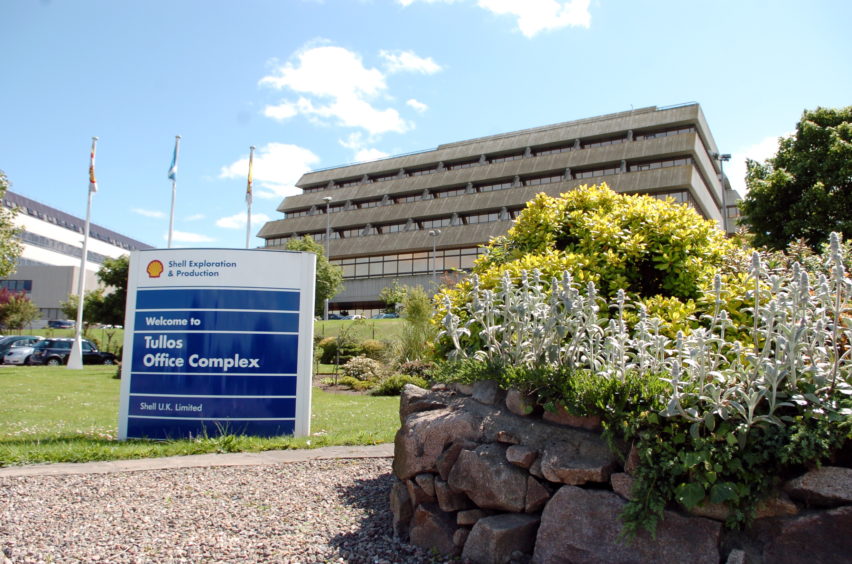 Workers who have retired from Shell (LON: SHEL) are furious after the oil and gas giant declined a rise in pension payments despite booking record profits and paying out huge bonuses to staff.
A pensioner who worked for Shell for many years in Aberdeen believes the move affects "several thousand people and their dependents" in the north east leaving them hit hard by a "spike in inflation, ironically much of it due to energy prices".
The oil and gas firm revealed a change of policy affecting some of its pensioners after inflation started to rise to 40-year highs in 2022.
The policy, which could have seen payouts rise by as much as 13.4%, was refused and instead pensioners were only allowed a 7% increase – much lower than the 10%+ rise in inflation, a key measure of the cost of living crisis across the UK in the last year.
Shell argued the increase would have added more than £500 million to the fund's liabilities and it needed to "take into account all stakeholders".
However the company's refusal to reward pensioners along with executive, employees and shareholders came as it booked more than £68 billion of profits – a 115 year high in 2022.
Shell handed outgoing boss Ben van with a final year remuneration package of £9.7 million after nearly ten years in the role.
It also announced a £3.2bn payout to its shareholders through a new share buyback programme, and increased dividend payments by 15%.
The pensioners were delivered an extra blow as surprise new figures showed inflation in the UK continued to rise.
Data from the Office for National Statistics (ONS) defied forecasts for a drop in the Consumer Prices Index (CPI) last month, instead revealing a rise back up to 10.4% from 10.1% in January, meaning those on lower or fixed incomes – like pensioners – face rising costs.
'Completely ripped off
The pensioner, who spoke to the Press and Journal anonymously due to fears of being "targeted", said: "I, and many other pensioners feel that we've been completely ripped off."
The decision not to award pensioners who joined the fund before 1 January 2009 the larger of either a 7% rise or the rate in line with inflation affects "anyone that ever worked for Shell including Shell UK Exploration and Production, including their Aberdeen offices, St Fergus Gas Plant and dozens of installations offshore in the UK sector of the North Sea," the pensioner said.
He added: "The angle is not one of pensioners going hungry or cold – they won't.
"The story is about corporate ethics and doing the right thing.
"Shell rewarded its staff and shareholders royally in 2022 with returns in 40%+ bracket for shareholders between capital growth and dividends and easily 20%-30% annual salary for staff, but then also decided not to insulate their pensioners from a spike in inflation, ironically much of it due to energy prices.
"No explanation has been given but this lower increase allows the company and current staff to make lower future contributions to the pension fund despite record profits and salaries."
In a statement, a Shell spokesperson said pension payments "have not fallen in real terms over the last two years" and have "increased" over the last ten years.
He added: "We welcome the views of all pensioners and we will continue to engage with them."
According to its policy, in 2021 pre-2009 pensioners were allowed an increase of 7% "or the increase in UK RPI if lower".
But this year, Shell told pensioners: "After careful review and consideration, the company confirmed that it will not request an additional increase to be given on 1 April 2023."
The Shell spokesman said: "We recognise the burden that increased prices have had across society, including Shell employees and pensioners, in the past two years.
"Over this period, the fund has continued to grant pension increases in line with Retail Price Index (RPI) up to the relevant cap (7% or 5%) as set out in the fund's rules.
"The Office for National Statistics' preferred measure for inflation is the 'Consumer Prices Index including owner occupiers' housing costs' (CPIH), which was 9.2% in 2022 and 4.8% in 2021.
"For members who joined the fund before 1 January 2009, pension increases have been 7% a year for the past two years, which is in line with CPIH in aggregate.
"Therefore, pension payments have not fallen in real terms over the last two years. Over a longer 10-year period, pension payments have increased in real terms."
Recommended for you

Angola cuts fuel subsidy, following Nigeria in boosting pump prices