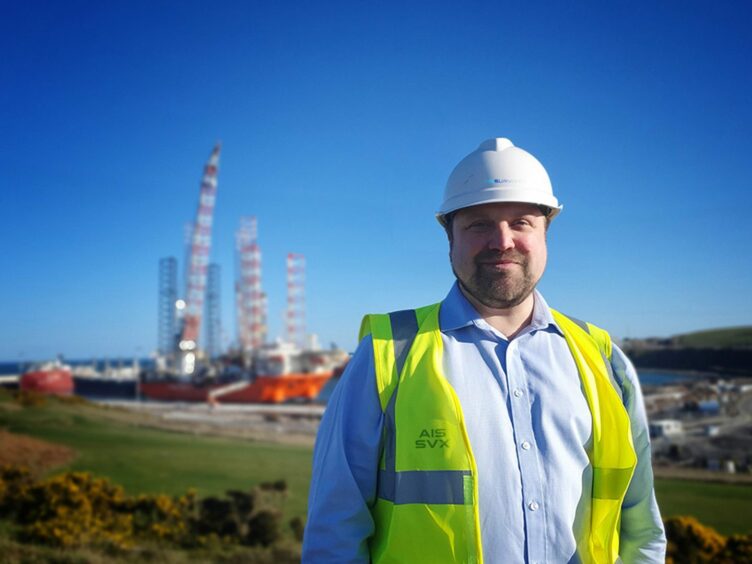 AIS Survivex has appointed an Aberdeen-born oil and gas expert to train North Sea workers at their installations.
Chris Redgrave, 44, has been named the firm's business development manager, in this role he will oversee AIS Survivex's onboard training and competency portfolio in the UK and internationally.
This type of training sees instructors teaching people in their own offshore working environment, using the operating equipment, company procedures and environment that they are around every day.
The new hire says: "The benefits to the client are endless. In addition to impressive cost reductions, our multi-skilled instructors can work around rig operations, utilising downtime to train and realising incredible time efficiencies too."
AIS Survivex has said that appointing Mr Redgrave will "help raise awareness of the benefits of training onboard oil and gas assets."
'Unrivalled insight into what oil and gas companies need'
The Aberdeen man has 18 years of experience in the offshore oil and gas sector.
He started out as a roustabout in the North Sea, working onboard oil rigs for two years before moving into a business development role with Apex Tubulars.
In his new role, Mr Redgrave will be promoting technologies such as Drilling Systems' On-The-Rig (OTR) Drilling Simulator – a mobile simulator which allows highly realistic drilling and well control training to take place on the rig itself.
Mr Redgrave added: "My oil and gas experience, particularly working in the field, has given me unrivalled insight into what oil and gas companies need – a highly competent workforce with a strong health and safety culture.
"The AIS Survivex onboard offer perfectly fits this requirement. When onboard in their own working environment, people tend to be very engaged with the training and assessment process and are extremely focused.
"Being comfortable in their surroundings and knowing the systems and procedures inside-out means they can concentrate much more closely on the instruction.
"People are also learning alongside colleagues, which helps with communication and the building of strong teams."
The new business development manager is a University of Glasgow graduate with a degree in languages and has worked in South America and Japan.
He returned to the Granite City in 2017 and has worked in business development roles with Oceaneering, Tenaris and Trident Marine Systems.
Chris Bews, Head of Sales at AIS Survivex, commented: "We are delighted to welcome Chris to AIS Survivex and to our expanding business development team.
"He has a fantastic track record of building strong client relationships and will be a great ambassador for our onboard training offer."
Recommended for you

Royal opening for £420m Port of Aberdeen expansion