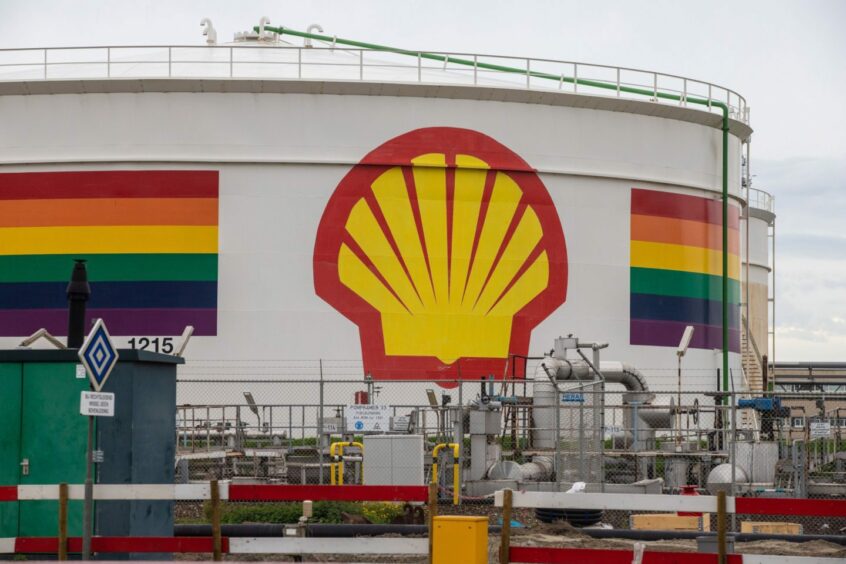 Energy giant Shell has said it expects to have produced more gas in the opening three months of this year than it did during the close of last year even as prices drop from recent extremes.
The oil and gas major said developments in Australia would also help it supply more liquid gas – the type transported by ship – to countries around the world.
The company's shares rose by 1.8% after the news, while rival BP also saw a 0.6% boost.
Shell expects to have produced between 930,000 and 970,000 barrels of oil equivalent per day from its integrated gas division over the three months, up from 917,000 in the last quarter of 2022.
It also expects to load ships with between seven and 7.4 million tonnes of liquid natural gas (LNG) during the quarter, an increase from 6.8 million tonnes in the previous three months.
This is due largely to more of the gas flowing through two sites in Australia, Shell said.
LNG has become increasingly vital to European energy supplies since Vladimir Putin started reducing the amount of gas he was sending to the continent in 2021.
This culminated in the sanctions imposed after the Russian president ordered his military to attempt to capture Kyiv, Ukraine's capital. Ultimately the pipelines were shut off and two were blown up.
As a result Europe needed to find gas elsewhere, but new pipelines to gas-producing countries take years to build, so supplies had to be shipped in.
To transport gas effectively it needs to be turned into a liquid by cooling it to around minus 160C.
Shell is one of many LNG producers in the world and its LNG ships account for around 11% of the global fleet.
It was involved in the first commercial plant to turn gas into LNG in 1960s Algeria. The first commercial LNG cargo was shipped from Algeria to the UK by the business.
The company will publish its first quarter results on May 4.
Recommended for you

Kaefer contractors launch strikes at Shell Mossmorran and St Fergus gas plants