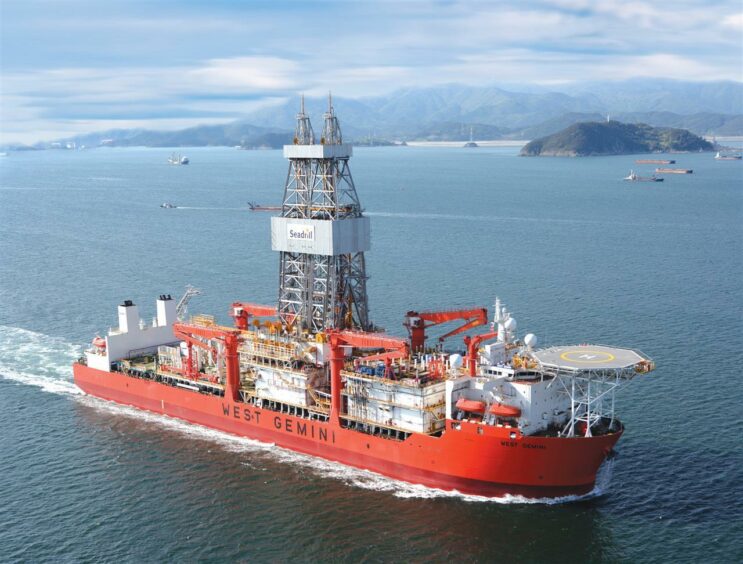 Seadrill bosses have reported a "confident posture" in the company's first quarter results, as it now looks to make use of an expanded Aquadrill fleet.
Pre-tax profits at the Oslo and New York-listed deepwater drilling group hit $44 million over the first three months of the year, based on operating revenues of $266m.
The period saw the addition of approximately $39m of order backlog during the quarter, bringing total backlog to approximately $2.2bn as of 31 March.
Total Adjusted EBITDA was $85m – major increase compared to last quarter – largely on the back of higher operating days overall across the fleet, which reached a technical utilization of 96%. In particular Seadrill (NYSE:SDRL) pointed to its four drillships operating offshore Brazil, and the West Neptune drillship working at a higher dayrate with LLOG Exploration.
The latter vessel also secured a three-month extension with LLOG in the US Gulf of Mexico during the quarter, in direct continuation of its current contract.
Recent months also saw the group complete its sale of Paratus Energy Services in February, for a total consideration of $44m.
And in April it completed an all-stock acquisition of Aquadrill, which added $470m to its backlog (though these are not reflected in the Q1 results).
Conversely, Seadrill's market guidance for its 2023 financial year contained in this Q1 2023 earnings release does includes the consolidation.
Overall, the enlarged company owns 12 floaters, three harsh environment rigs, four benign jack-ups, and three tender-assisted rigs, as well as a further seven vessels that will be managed under strategic partnerships.
Seadrill said the deal will enable it to be "uniquely positioned to rapidly integrate and realise identified and achievable synergies of at least $70 million annually on a run-rate basis".
In connection with the deal, Harry Quarls and Jonathan Swinney were also appointed to serve on Seadrill's board as of April.
President and CEO Simon Johnson commented: "Seadrill has started 2023 strongly, with a near-fully utilized fleet and the closing of our Aquadrill acquisition in April. We are pleased with our operational and financial performance as we move through the year, with our technical utilization at 96% and our operating revenues and adjusted EBITDA substantially increasing quarter-on-quarter.
"We benefited from our four drillships offshore Brazil operating for the full quarter and the West Neptune drillship working at a higher dayrate in the U.S. Gulf of Mexico. Furthermore, during the quarter we were delighted to announce that LLOG had extended its contract for the West Neptune, furthering Seadrill and LLOG's long-term association.
"We have a confident posture and remain constructive about this developing upcycle. Seadrill has an enhanced fleet following our acquisition of Aquadrill, which cemented our position as a key player in the offshore drilling sector, and we are highly focused on maximizing the value that it can generate for our shareholders."
Recommended for you

GlobalData reports "plunge" in Q1 oil and gas contract value