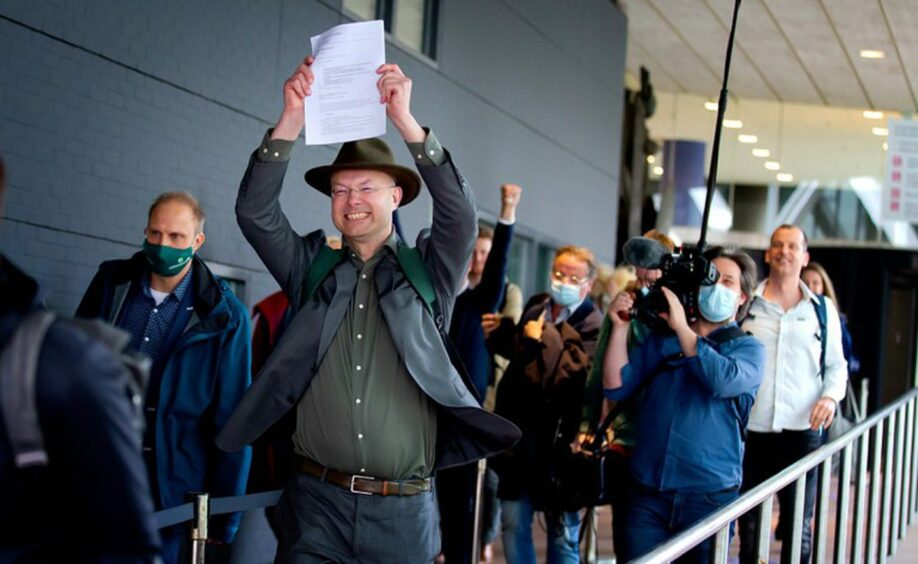 Scopes 1, 2 and 3 are used to differentiate the types and amounts of carbon emissions a company creates through both its upstream and downstream activities.
They were first introduced through the 2001 Greenhouse Gas Protocol and form the basis for all mandatory greenhouse gas (GHG) emissions reporting.
The protocol builds on a 20-year partnership between the World Resources Institute (WRI) in Washington, and the World Business Council for Sustainable Development (WBCSD) in Switzerland.
But the quality of GHG emissions recording and reporting is distinctly variable, with some, like the UK, trying to justify relative inaction because they claim their contributions to the global GHG annual figure is small and therefore of little overall consequence.
The UK was 1%, or around 505 million tonnes in 2021, compared with the three worst: China – over 11 billion, US – 6.54 bn and India – about 3.9 bn.
And, as is made clear elsewhere in this edition of the Energy Voice journal, corporate and other sources of emissions reporting is almost exclusively confined to Scopes 1 and 2, both increasingly mandatory.
The focus of this piece is Scope 3 which, confusingly, can also be Scope 1 depending on where a company or other organisation sits in hierarchies of activity, which basically means supply chain position.
According to the UN's Global Compact, as Scope 3 emissions usually account for more than 70% of a business' carbon footprint, it is crucial that companies tackle them to meet the aims of the Paris Agreement and limit global warming to 1.5°C.
Research by business services major PWC found that "as much as 80% of an organisation's supply chain emissions come from as few as one-fifth of its purchases".
In situations where companies can't get direct information from suppliers, the Greenhouse Gas Protocol allows them to use industry averages, proxies and other sources to calculate their Scope 3 emissions.
PwC notes in a 2022 Scope 3 commentary that "any number of third-party data suppliers, as well as the International Energy Agency and various government agencies, can help".
And yet the writer has found that searching IEA reports, including its World Energy Outlook annual, proved to be hard going with little clarity garnered.
Different countries cut their carbon emissions cake in different ways. The UK, for example, has its Streamlined Energy and Carbon Reporting (SECR) policy, which requires organisations to share energy use and carbon emissions information in their annual reports.
The SECR builds on existing reporting requirements that companies may already be subject to. Its purpose is to widen the scope of energy and carbon reporting to a larger number of companies, and to encourage energy efficiency actions.
Reporting Scope 3 emissions is not yet mandatory in most countries, not even within the G7. However, as was widely reported 2021, Shell was ordered by a court in the Hague to cut its greenhouse gas emissions 45% by 2030 from 2019 levels, notably including Scope 3 emissions.
The lawsuit, initially filed in April 2019 by seven groups including Greenpeace and Friends of the Earth Netherlands, marks a first in which environmentalists have turned to the courts to try to force a major energy firm to change strategy. The Hague decision is seen as a step in the right direction.
Late last year, the International Sustainability Standards Board (ISSB) published a statement regarding a new disclosure standard for private companies with respect to GHGs. Its new standard – expected to be published this year – will require mandatory Scope 3 disclosures when it eventually comes into force.
This marks a change as Scope 3 has traditionally been a voluntary reporting criterion. It will have significant consequences for many companies in all industries, not least energy, as well as many countries, such as the UK, France and Spain, which are heavily influenced by the ISSB's standards.
Without good quality Scope 3 reporting, accurate emissions foot-printing of a large company is not possible. And impossible across a whole industry.
When it comes to offshore oil and gas, by far the best research carried out to date is by DNV. While the focus is on Norway, much of the discussion and findings in the report, published at the end of last year ,are relevant to the UK sector, of which more below.
But first, let us turn to the API (American Petroleum Institute) as many of its 900 or so standards are applied globally.
In January, the API published its first "template guidance" on GHG reporting; it has sections on how to estimate Scope 1 and 2 emissions, but seems to give Scope 3 short-shrift in Section 5.1 – Essential Context and Limitations of Scope 3 Reporting.
One of the template's notes states: "Scope 3 emissions on an individual company basis are not an indicator whether global GHG emissions are being reduced and do not provide context of how GHG emissions fit within the global energy system.
"Scope 3 emissions are also not indicative of a company's strategy to manage potential climate risks and opportunities nor of a company's commercial strategy or viability."
API asserts that estimating greenhouse gas emissions beyond a company's direct operations involves an increased level of complexity, assumptions, and uncertainty, and should therefore be considered carefully.
It appears to boil down to significant scepticism and may be a signal to Wall Street regulators that Big Oil isn't happy about likely tougher potential GHG reporting rules.
Back to DNV's report, which was commissioned by the Norwegian Oil & Gas Producer's Association, and basically says that most of the companies operating fields and assets in Norwegian waters are already reporting Scope 3 emissions, but that this reporting incorporates various levels of detail and is undertaken through different approaches and methods. The result is a lack of Scope 3 reporting alignment.
DNV observes: "How the requirements for Scope 3 emission reporting will develop in the years to come, and how fast this development will go, is difficult to predict."
It warns: "In order to enable the industry to efficiently address these evolving Scope 3 emissions reporting requirements, it is important to increase the understanding of what is already being done and to identify which standards, guidelines and tools that are already available.
"Secondly, it is key to create a common understanding of upcoming challenges that will need to be addressed jointly by the industry."
DNV also warns that calculating Scope 3 emissions is challenging, and to accurately report, an oil company must have good GHG emission data both upstream and downstream.
Crucially: "This includes emissions from suppliers of services, goods and materials, emissions from the shipping of such goods, emissions from the use of products upstream and so on.
"The lack of control over such emission sources coupled with poor data has led to at best fragmented reporting to date, and then in most cases reporting only encompass components of a company's Scope 3 emissions.
"In line with tighter decarbonisation trajectories under the Paris Agreement, Scope 3 emissions will increasingly be considered as an integral component of sustainability reporting over the coming decade."
Turning to the UK, it appears that operators are somewhat disinterested.
The clue lies in the response by Mark Wilson, OEUK's HSE and operation's director, to the writer regarding the current situation offshore UK.
"To define an emission as 'Scope 1, 2 or 3' is subjective," he replied.
"The same molecules of CO2 emitted from a helicopter flight could be counted as Scope 3 emissions for the installation operator, but also as Scope 1 emissions for the helicopter operating company. A proportion could also be counted as Scope 3 emissions for other companies who had employees on the helicopter."
It seems scope for confusion currently abounds.
"The NSTD (North Sea Transition Deal) target for emissions is objective, based on direct greenhouse gas emissions arising from upstream exploration and production activities on the UKCS," said Wilson.
"That gives clarity, ensuring that emissions are measured once and that performance against that target can be measured.
"The energy industry is working hard to reduce emissions and investing in the energy transition to ensure that the UK meets its net zero ambitions.
"Our goal is to achieve this in the most balanced and manageable way possible, and in a way that supports the UK's economy, the workforce, and wider communities."
That Oil & Gas UK made a cursory direct reference to Scope 3 in its 2020 Emissions Report, while successor Offshore Energies UK made zero mention of Scope 3 in its 2022 report, was not addressed by Wilson.
Recommended for you

Equinor 'not tone deaf' to emissions debate on Rosebank