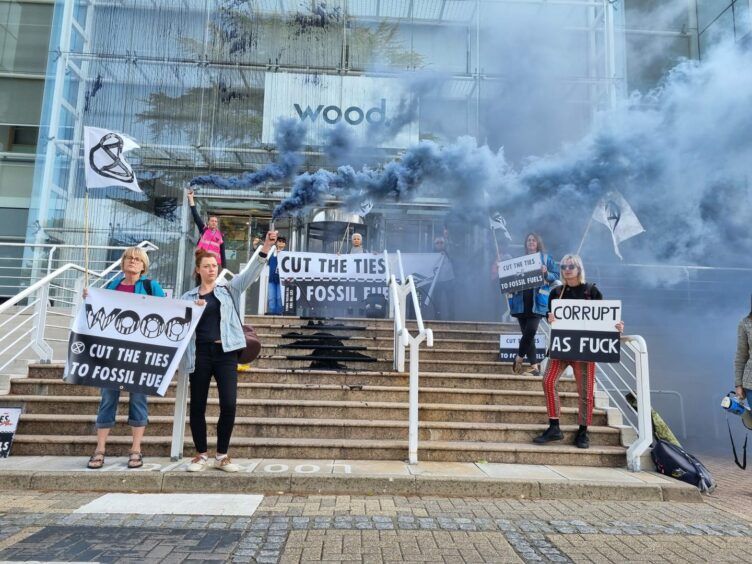 Extinction Rebellion activists have been targeting the offices of Wood Plc (LON: WG), formerly known as Wood Group, in Aberdeen and Staines.
In Aberdeen this morning, activists knelt to the ground and had fake oil poured on them outside the firm's offices.
Meanwhile the Wood base in Staines, Surrey was sprayed with fake black crude oil.
Extinction Rebellion cited a "green future loan" – from international banks and guaranteed by the UK Government – worth £430m which Wood received in 2021.
A report from the Guardian last month noted that, in the intervening period, oil and gas operations from Wood increased, while renewables shrunk.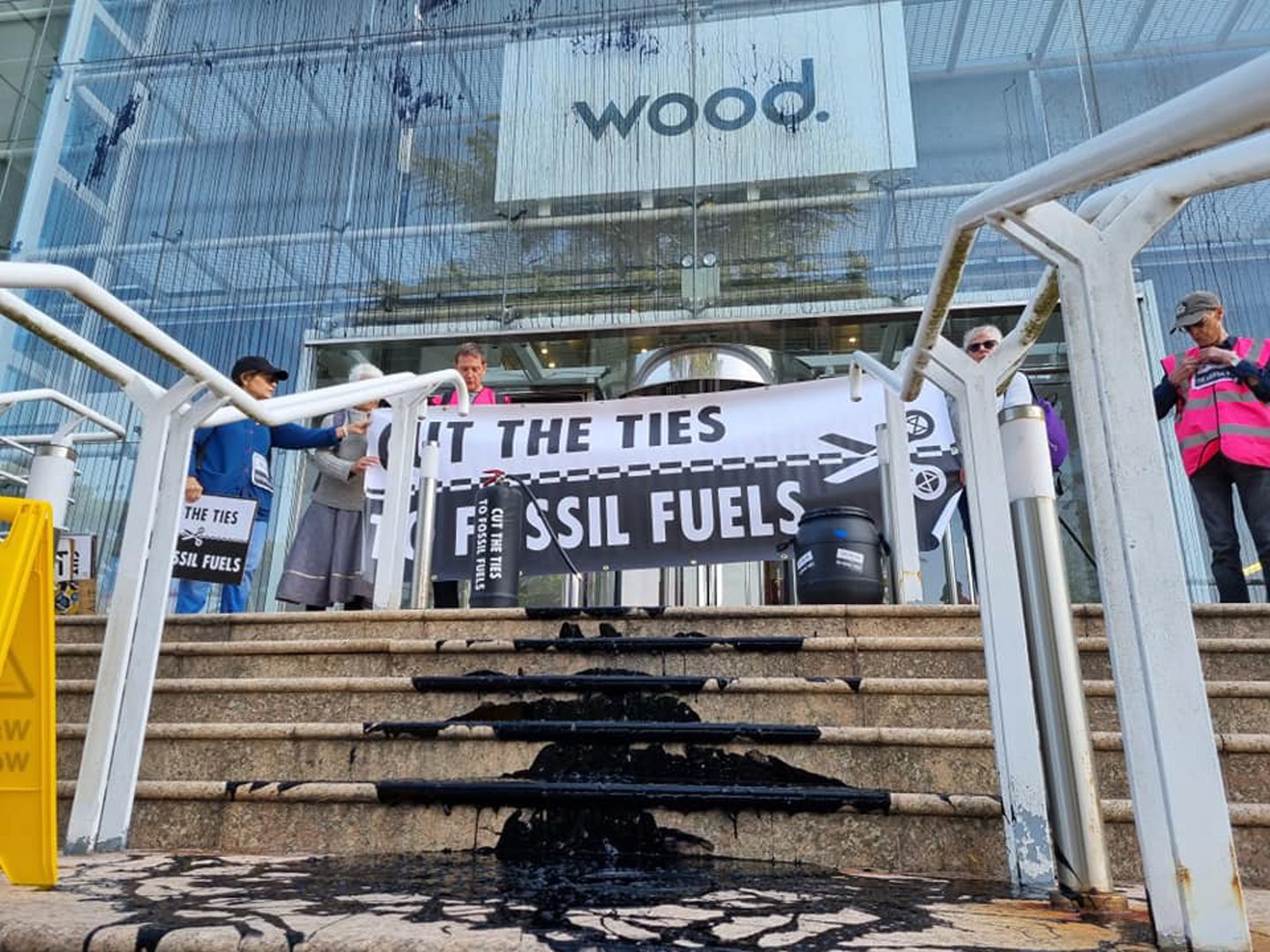 Since the five-year loan was issued in 2021, Wood has repaid two-thirds of the loan.
Discussing its action today, Extinction Rebellion said Wood has been "announcing 20 new major contracts working on oil, gas and petrochemical infrastructure and the sale of a key environmental business".
It's understood Wood has had at least 20 low-carbon contracts since the loan was announced.
The Aberdeen-headquartered firm has also a new executive team, which launched a new strategy in November – which aims to significantly increase sustainable solutions revenue via hydrogen and carbon capture and storage (CCS).
Extinction Rebellion also cited Wood's founder, the billionaire Sir Ian Wood, for its action.
They pointed to Sir Ian, who has not been a part of the business for years, for his Maximising Economic Recovery (MER) recommendation in the Wood Review, which led to formation of the NSTA industry regulator.
Wood reply
A company spokesperson said: "Wood remains committed to playing a critical role in the energy transition, in the short, medium and long term. We have leading expertise across clean energy solutions such as green hydrogen, CCUS and support the mineral production critical to resourcing the energy transition. A significant part of our role is also supporting our oil and gas and wider industry clients to decarbonise their operations.
"The KPI measures of the loan centre on reducing our own scope one and two emissions and growing our sustainable revenues. We are pleased that we achieved a 65% reduction in our scope one and two emissions. Wood's business was repositioned following the sale of the Built Environment business in 2022 and following this change, we paid down two-thirds of the bank loan value.
"This change was a contributing factor to the reduction in our sustainable revenues in 2022, however we have stated that we anticipate significant growth in sustainable revenues from sectors such as Hydrogen and CCUS through to 2025 and beyond."
Recommended for you

Sulmara opens new Aberdeen office after exceeding growth targets