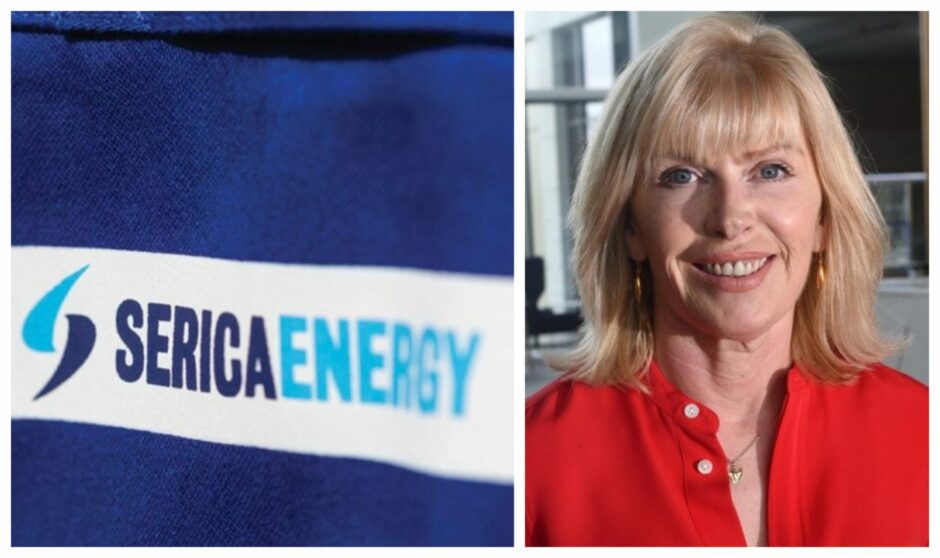 North Sea operator Serica Energy (LON: SQZ) has announced the appointment of two new board members.
Renewables chief and industry stalwart Sian Lloyd-Rees has accepted an offer to join the firm's top brass – she will become a member of the remuneration and sustainability committees.
Meanwhile Kaat Van Hecke, a former Shell (LON: SHEL) and ExxonMobil (NYSE: XOM) employee, will head up Serica's HSE committee and the reserves committee.
The pair both join the board as independent non-executive directors with immediate effect.
Sian Lloyd-Rees
Ms Lloyd-Rees has over 30 years experience in oil and gas, IT and renewables, and has spent time at Halliburton, Oracle and Aker Group.
In her current role as UK managing director for Aker Offshore Wind, she is responsible for growing a renewable energy portfolio in offshore wind and hydrogen.
On top of being the industry's supply chain champion, she is also a non-exec and co-chairwoman of Offshore Energies UK, a non-exec for the Net Zero Technology Centre, and a non-exec for Aberdeen Harbour.
Kaat Van Hecke
Meanwhile Ms Van Hecke has over 25 years of experience in the petrochemical and upstream oil and gas business.
In addition to working for Shell and ExxonMobil, she has spent time at OMV, and Nostrum Oil & Gas, working in Europe, Nigeria, Russia and Kazakhstan.
An experienced non-executive director, Ms Van Hecke currently holds positions and heads up board committees at Glover Gas & Power, the largest private sector natural gas distributor in West Africa, and at Trinity Exploration & Production, which is focussed on Trinidad and Tobago.
David Latin, Chairman of Serica said: "I am absolutely delighted to welcome Kaat Van Hecke and Sian Lloyd Rees to the Serica Energy plc Board following the recent retirements of Tony Craven Walker and Trevor Garlick.
"Kaat brings wide-ranging technical and operational experience in the exploration & production sector, from very large companies to small companies in multiple geographies, as a petroleum engineer, an executive leader and a Non-Executive Director.
Today we welcome two new Non-Executives to our Board. Sian Lloyd Rees and Kaat Van Hecke bring in depth experience across the many disciplines and geographies of our industry. Trevor Garlick steps down and we thank him for his great contribution. Read more https://t.co/w1BcM4Ah0f pic.twitter.com/dXy7uuFIp7

— Serica Energy plc (@SericaEnergyplc) July 17, 2023
"Sian augments and extends the overall experience set represented on the Board with her background in the supply chain, digital technology and the energy transition and brings perspectives gained as a Non-Executive Director for important industry funded government-facing organisations in the UK.
"I am very much looking forward to the contribution and support both Sian and Kaat will provide as we build on the strong financial and operating capabilities which Serica has established whilst we continue to look at new opportunities to deliver growth for our shareholders."
Other changes
These changes at the top follow the London-listed firm's AGM at the end of last month, after which Tony Craven Walker retired as chairman, and was replaced by Mr Latin.
Serica has also confirmed that Trevor Garlick is stepping down as an independent non-executive Director with effect from today's date.
Mr Latin added: "Trevor Garlick joined the Board of Serica Energy plc just after the acquisition of the Bruce, Keith and Rhum assets was completed, he has chaired our Committees for HSE and Reserves throughout as well as sitting on other Board Committees, and we have benefited greatly from his broad understanding of our industry and his deep knowledge and experience of offshore production operations and reservoir management. We wish him all the very best for the future."