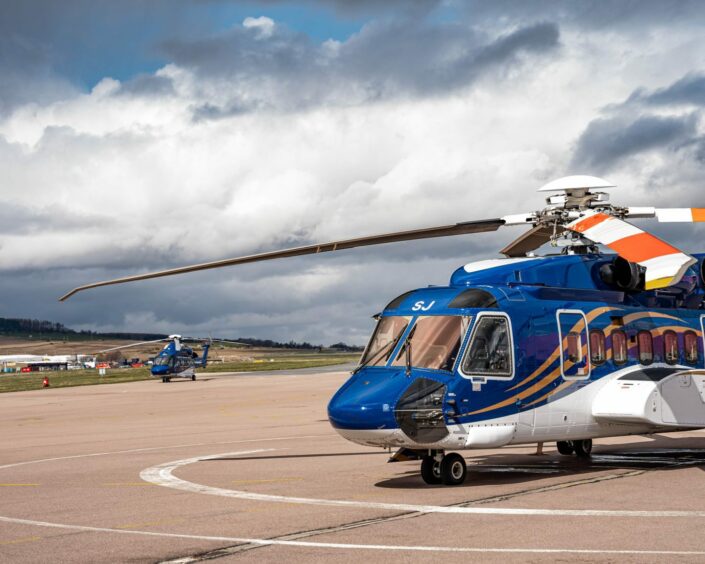 Offshore Helicopter Services UK (OHSUK) has secured a five-year contract extension with Serica Energy, following news of "lower than normal client activity" from the firm.
This extension will mean that Serica and Offshore Helicopter Services will have worked together for eight years, come the end of the contract.
Serica staff will be flown to installations in the North Sea, particularly the Bruce platform, on H175 and S92 aircraft operated by OHSUK.
This month the North Sea helicopter operator confirmed that it had decided to reduce staffing levels due to a "tough economic climate, as well as the fallout from Government decisions around the windfall tax, and lower than normal client activity levels."
The north-east business says that customer activity has gone down by 15 to 20% year-on-year.
At the time of the announcement Offshore Helicopter Services (OHS) said it had been carrying out talks with its customers "for some time" to find resolutions.
OHS took off with new owners earlier this year
The firm was bought over by the South African business, Ultimate Aviation, in January following "an uncertain period," according to Paul Kelsall, managing director of OHS.
Earlier this year, CHC Helicopters announced it would sell OHS to Ultimate Aviation Group after its takeover of the firm was blocked by the UK Competition and Markets Authority in 2021.
Following the news of the Serica contract extension Ultimate Aviation Group chief executive, Shaun Roseveere, said: "This extension represents confidence in OHSUK and the outstanding customer service our team strive for and deliver each day.
"We are delighted to be continuing our extremely positive relationship with one of our high-profile customers and look forward to the next five years and beyond.
"Market conditions remain challenging across the sector and our continued partnership with Serica demonstrates our business can have a sustainable future and their confidence in our ability to deliver at all times to the highest level."
Mike Killeen, Serica's vice president of operations, added: "We are pleased to be able to extend our partnership with OHS for another 5 years and look forward to them continuing to provide the same high level of service Serica currently receives."
Recommended for you

Rovco completes survey work for Cenos floating offshore wind farm