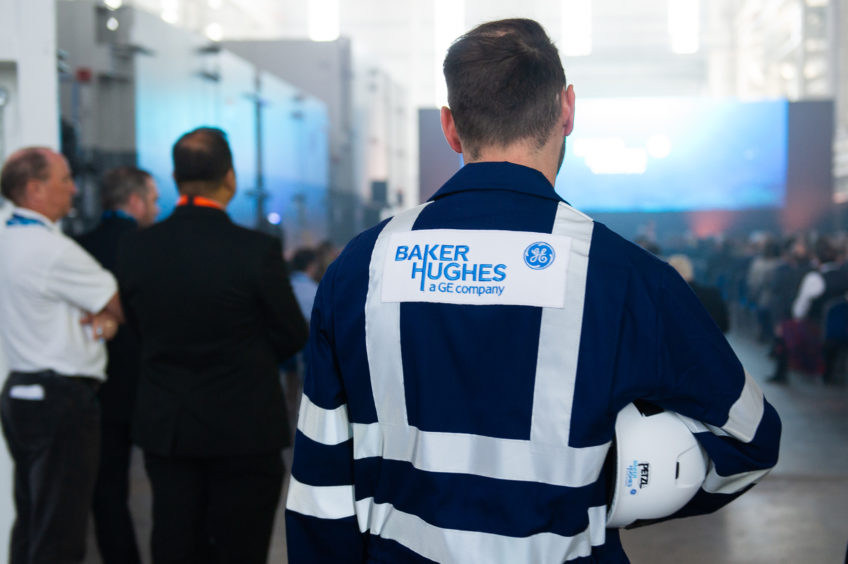 Major Angus employer Baker Hughes has sold part of its operation in Montrose for an undisclosed sum.
The oil and gas firm, which has two sites in the town, has sold its 8,000 square metre machining facility at Brent Avenue to AME International.
As part of the deal, a total of 118 staff will transfer to AME – a supplier to US-headquartered Baker Hughes. They were informed of the decision on Wednesday morning.
The Brent Avenue site is one of two operated by Baker Hughes in Montrose. It also has a 35-acre site on Charleton Road.
That includes a £31 million subsea centre of excellence which opened in 2019.
Baker Hughes 'committed to Montrose'
Romain Chambault, head of subsea projects and services at Baker Hughes, said the decision to sell came after an "extensive review of operations".
He said it would help the business "meet the standards of our customers, optimise our business to meet future energy demands and position for a just transition."
Mr Chambault said despite the sale, Baker Hughes remains committed to Montrose.
He said: "Baker Hughes will retain all other parts of its Montrose operation, which is recognised as one of the most advanced and innovative centres of its kind in the world.
"We will continue to invest in growing the skills of our existing and future workforce at Montrose to develop the pioneering digital manufacturing environment demanded by an ever-evolving energy sector.
"We remain committed to the region and the wider North Sea as the energy transition continues.
"By taking a long-term strategic view of the machining facility at Brent Avenue, we have ensured our people have a bright future in the energy sector.
"This move provides job security, ensures a just transition for our people and leverages their skills for new energy frontiers."
AME wants Montrose acquisition to 'underline industry position'
Steven Toy, chairman and chief executive of AME International (UK) Limited, said the acquisition would allow the business to further enhance its presence in the industry.
The Singapore-based company is a leading global turnkey manufacturer.
It has customers across many industries, including oil and gas, marine offshore, semiconductor, aerospace and construction.
Mr Toy, who founded the business in 1996, said: "As a global strategic partner working with many major clients in the energy and other sectors, this additional facility will allow us to further enhance our presence and underline our position within the industry.
"By adding this machining facility in the UK, we will enhance our value proposition to new and existing customers across the region and expand our corporate horizons.
"The state-of-the-art machining facility available at Brent Avenue and the expertise of the team already on site will grant us access to an extended range of resources, including advanced machinery and equipment.
"This will enable us to augment our capabilities and take on more complex projects which will deepen existing relationships.
"It will also assist in fulfilling our ambitions to evolve into new areas such as renewable energy thanks to the capacity for precision machining."
Recommended for you

US LNG producer strikes Baker Hughes deal targeting 100mn tpy