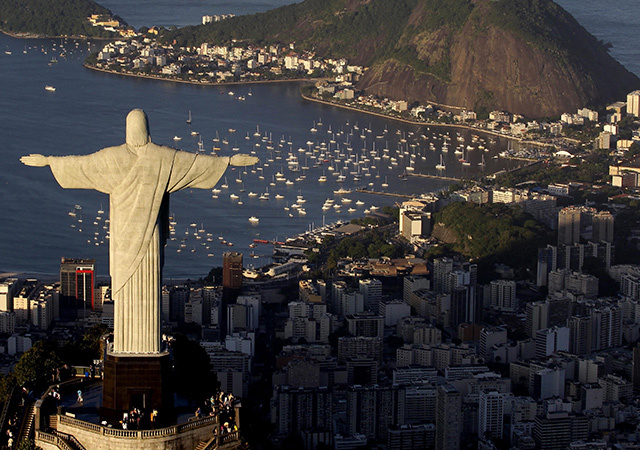 Atlantic-focused explorer Chariot Oil & Gas has agreed the farm-out of 25% working interest in four Brazilian blocks as it is revving up its exploration campaign in the country's deep waters.
The deal with South American firm AziLat – subsidiary of Azimuth – covers blocks BAR-M-292, BAR-M-293, BAR-M-313 and BAR-M-314 which span a combined area of 768 square kilometres in the Barreirinhas Basin, on the north-eastern coast of Brazil.
It sets out the buyer will pay 50% of the costs of the 1000 square kilometres of 3D seismic acquisition to be shot across the blocks in 2015 and subsequent processing of the data.
From existing 2D seismic datasets Chariot has identified on-block evidence of hydrocarbon-bearing Cenomanian-Turonian source rock.
The company is hoping to find the same petroleum systems as in successfully developed basins in Côte d'Ivoire and Ghana, as the three deep-wells drilled to date in the block encountered same deep-water play components of source, reservoir and seal as those of Western Africa.
"We are delighted to announce this partnership with AziLat which continues the delivery of our risk management strategy of levered partnering," said Larry Bottomley, Chariot Oil & Gas' chief executive.
"This unsolicited approach is testament to Chariot's ability to access high potential exploration acreage, and has been founded on the relationship we have developed with Azimuth in Namibia.
"In line with our strategy, we will look to add further partners to fully fund each phase of major investment as we continue to de-risk these assets.
"Our recent placing and this farm-out have provided us with the financial flexibility to accelerate our work programme and undertake the 3D acquisition across our Brazilian acreage as soon as possible, allowing us to take advantage of the current seismic market conditions.
"We are pleased with our positioning in our blocks in Brazil, where, as with our other assets, there is high industry activity and interest.
Chariot will remain the farmed-out blocks' operator with a 75% interest.
Recommended for you

Family of wind farm worker who froze to death secure compensation