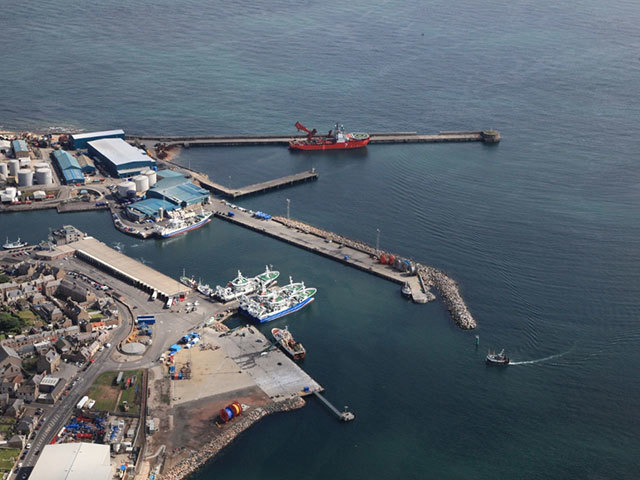 Wood Group Kenny (WGK) has landed the front end engineering design (FEED) contract for the subsea and pipeline element of the Peterhead Carbon Capture and Storage (CCS) project in Aberdeenshire.
A team of 80 engineers from WGK's Aberdeen and London offices will support the six month project. The firm will design the new carbon dioxide (CO2) export pipeline for the scheme, which will include a tie-in with the existing Goldeneye pipeline. Under the deal, WGK will also develop a new subsea intervention valve and landfall solution at the Peterhead Power Station.
Wood Group Kenny regional director Bob MacDonald said: "We are honoured to be involved in this unique project in the North Sea. Using our 30 years of subsea infrastructure design, Wood Group Kenny is well placed to deliver high-quality, cost-effective solutions that will help achieve the targets of the UK Government."
It's thought the CCS project, which will be the world's first full-chain CCS project on a gas-fired power station, will create 44,000 jobs and could generate as much as £7billion for the Scottish economy.
The scheme, which is being developed by Shell, will see a total of 10 million tonnes of harmful CO2 captured over a 10-year period and stored in a depleted North Sea gas field 62 miles offshore.
Business, Enterprise & Energy Minister Matthew Hancock added: "We are leading the way in Europe in developing this innovative low-carbon technology. Testing the commercial feasibility of Carbon Capture Storage is an important step."
"So far, more than 20 Front End Engineering and Design subcontracts have been awarded supporting both the Peterhead and White Rose CCS Commercialisation Programme projects. Combined, these projects if successful could support jobs during construction and generate enough clean electricity for up to one million homes upon completion."
Recommended for you

Huge jackup oil rigs on the horizon for new Aberdeen South Harbour