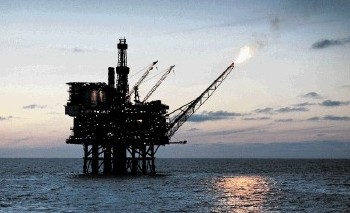 A Scottish university has joined the largest carbon capture and storage (CCS) research partnership in the UK.
Scientists from the University of Strathclyde will join fellow researchers within the Scottish Carbon Capture and Storage (SCCS) partnership, providing expertise in areas including carbon dioxide transport and environment impact analysis.
Other universities involved already include Heriot-Watt University, the University of Aberdeen and the University of Edinburgh.
Dr Julia Race, senior lecturer in Pipeline and Subsea Engineering at Strathclyde, will represent the university on the SCCS Directorate.
She said: "We are very pleased to bring our own cutting-edge research expertise to the SCCS partnership, and look forward to developing further collaborations with the other partner institutes.
"CCS technologies offer a viable and cost-effective route to tackling carbon emissions from large emitters, such as power plants and industry.
"By helping to expand this centre of CCS excellence in Scotland, we can support its development and commercialisation worldwide."
Research collaboration is already underway between academics from Strathclyde and other partner institutes.
The announcement comes as SCCS counts down to its annual conference in Edinburgh on October 29, which will focus this year on the North Sea and its assets as a catalyst for creating a CCS industry which has the potential to store hundreds of years' worth of CO2 emissions from Europe's power and industry sectors.
Recommended for you

Repsol Sinopec 'reviewing' North Sea fields to determine scope for CCS