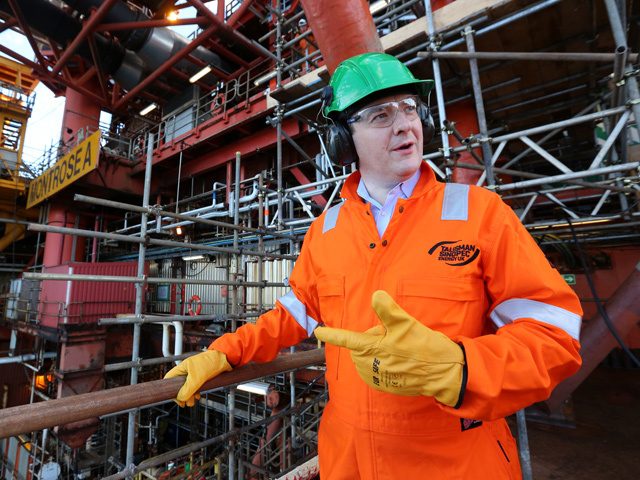 The UK Government has been urged to provide more support to the North Sea oil and gas industry to address claims of a downturn in confidence and job losses.
Sir Robert Smith, MP for West Aberdeenshire and Kincardine, has raised the issue with Chancellor George Osborne ahead of the autumn budget statement on December 3.
He told the Conservative MP that the industry was facing a difficult time, with many projects coming to the end of their labour-intensive phases.
Sir Robert, a Liberal Democrat, said he was concerned that Chevron and Shell had announced plans to cut a total of 475 jobs in Aberdeen.
He has called on the Tory-Lib Dem coalition to encourage greater investment in exploration and production.
He said: "The oil and gas industry generates significant revenues for the Treasury and supports hundreds of thousands of jobs.
"However, rising costs and a downturn in confidence is causing concern.
"I have called on the chancellor to use the government's fiscal review of the industry to incentivise investment exploration and production. Ahead of the autumn statement, the government needs to act to protect the vital jobs in the industry and encourage new projects."
Meanwhile, North East Labour MSP Lewis Macdonald has questioned the Scottish Government over concerns about commercial pressures on offshore helicopter operations and their impact on the safe transport of workers.
He raised the issue after UK ministers dismissed calls for a public inquiry following a spate of helicopter crashes in the North Sea and claims that commercial pressures were putting lives at risk.
The decision was welcomed by the industry but criticised as "deeply disappointing" by Aberdeen Labour MP Frank Doran and as "absolutely scandalous" by the Unite trade union.
Transport Minister Keith Brown said the Scottish Government had only observer status on the body overseeing implementation of the recommendations in the Civil Aviation Authority review of offshore helicopter safety.
He said SNP ministers noted the UK Government's position but reserved the right to urge it to hold an inquiry "if we have any concerns about progress being made in implementing the CAA's review".
Recommended for you

SNP Westminster leader Stephen Flynn plays down oil and gas rift with Sturgeon