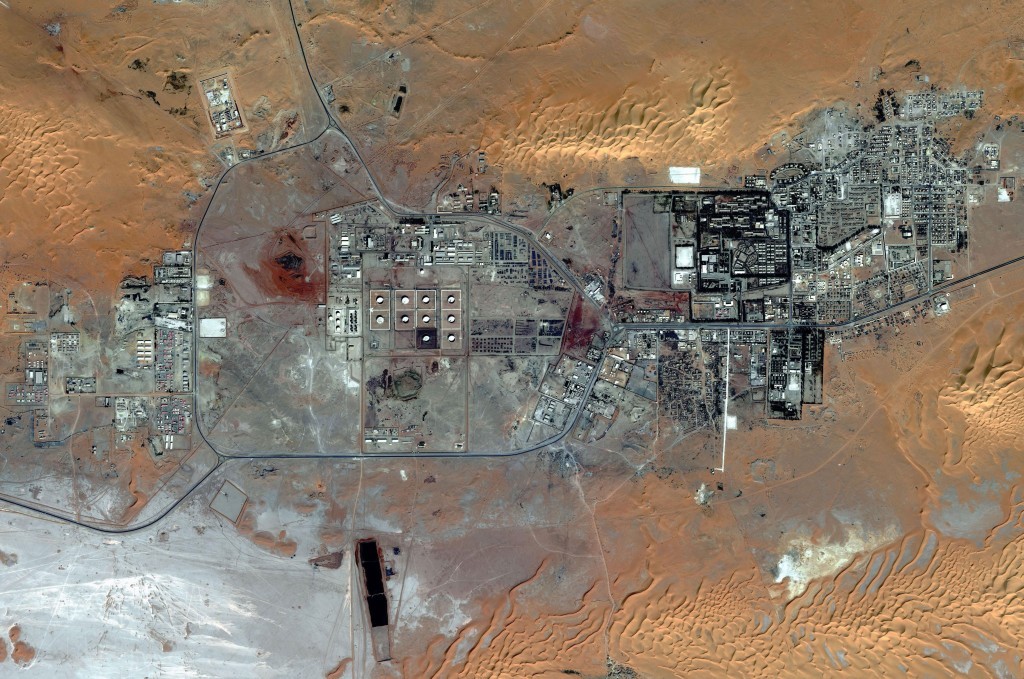 Algeria will press ahead with its $90 billion investment plan in the North African country's oil and gas industry even with crude prices trading near five-year lows, said the head of state-run energy producer Sonatrach.
Sonatrach will invest $22 billion in natural-gas field development as part of the $90 billion program for 2015-19, said Sahnoun, the company's interim chief executive officer, said at the North Africa Oil & Gas Summit conference in Algiers yesterday.
Oil prices have declined about 40% from a June peak amid overproduction and slower demand growth.
Brent crude ended last week at $69.07 a barrel.
"The plan will not be affected," Sahnoun told reporters. "It has been designed with a price of $70 a barrel."
Sonatrach will invest $400 million to develop shale gas in a venture with another company, he said, without identifying the partner. The project is to start next year and begin producing gas in 2017, he said.
The Organization of Petroleum Exporting Countries decided on November 27 to maintain its production target, prompting a deeper price slump. Algeria is OPEC's ninth-largest producer with a daily output of 1.1 million barrels a day, according to data compiled.
Brent crude and West Texas Intermediate both extended declines from the lowest close in more than five years.
The global benchmark fell 86 cents to $68.21 a barrel on the London-based ICE Futures Europe exchange at 12:52 p.m. Singapore time. The US marker lost 78 cents to $65.06.
Sonatrach in July announced plans to increase oil and gas output to 225 million tons of oil equivalent in 2018, from 195 million tons of oil equivalent last year.
Algeria's crude output has been declining from a record 1.4 million barrels a day in 2007 as security concerns, corruption allegations at Sonatrach and delays to the auction of oil rights hampered projects to bring more crude on stream.
The country failed to attract exploration bids for most of the areas it offered at a bidding round this year about one year after a deadly terrorist attack on a field run by BP and Statoil.
The nation's oil output should increase next year with the Bir Sebaa and Bir El M'sana fields coming on stream, Kamel Eddine Chikhi, Sonatrach's director for partnerships, told the conference.
Gas output should also rise in the next two years with increased production from In Salah and the development of the Touat and Timimoun fields, he said.