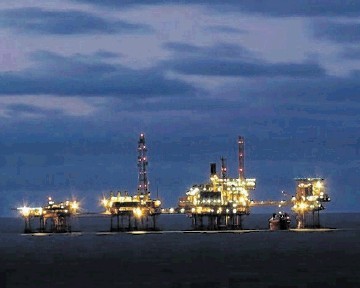 Battle lines have been drawn between North Sea firms and thousands of workers over plans to shake-up shift patterns.
American firms Apache and Marathon have both unveiled proposals to replace "two weeks on, two/three weeks off" rotations with "three weeks on, three weeks off" (3:3).
The move was revealed after operators and contractors including BP and Talisman Sinopec announced plans to make hundreds of redundancies in recent weeks.
Sources have claimed that extending shift patterns could shave 15% off costs for some companies – for example, cutting the cost of flights offshore.
Now the National Union of Rail, Maritime and Transport Workers (RMT) has launched a campaign "3:3 is not for me" to try to halt the changes and warned they could risk "destroying" safety performance.
Workers on Marathon's Brae field currently working 2:2 and 2:3 shifts have been advised in a consultation that they will now be required to work 21 days offshore, followed by a 21-day field break.
They have also been told that any holidays will have to be taken during the field breaks, instead of being taken during a shift offshore.
The union claimed the extended shifts would also be introduced for Apache employees working on its Forties and Beryl Fields from April and May.
Jake Molloy, RMT regional organiser, said: "We want a halt to the attack on offshore workers' terms and conditions of employment.
"The oil companies are tearing up the existing arrangements, so it may be time for the trade unions to consider a different, more collective approach."
Oonagh Werngren, industry body Oil and Gas UK's operations director, said: "This is an incredibly testing time for the North Sea oil and gas industry which is facing several challenges, including vastly increased costs, making us one of the most expensive provinces in which to operate.
"Meeting these challenges requires engagement with all stakeholders, including the trade unions.
"Rota patterns are just one of the many factors under consideration to address the situation. There is a real opportunity for industry, government, unions and Treasury to work together to tackle all the needs of the sector and it is crucial this dialogue continues.
"What's driving these actions is the fundamental belief that substantial resources remain to be extracted from the North Sea and that by working together it is possible to ensure a long-term future for the industry."
No one at either Apache or Marathon was available for comment.
For more oil and gas news click here.
Recommended for you

Indonesia eyes giant offshore decommissioning wave