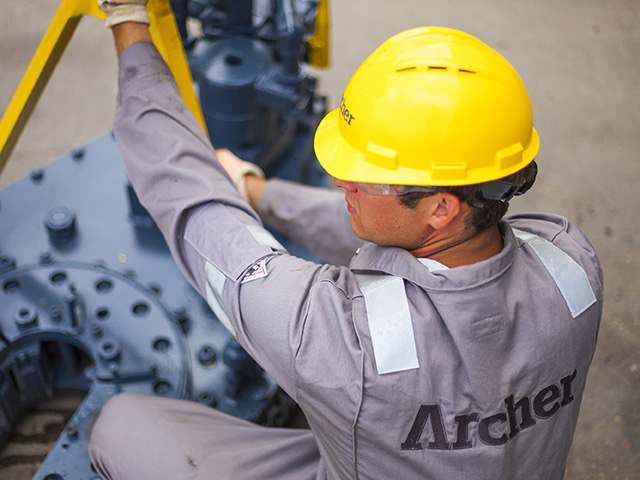 Archer is to reduce its workforce by around 1,000 employees as it looks to make cost savings during the oil price decline.
The company said the move accounted for around 11% of its staff as it also looks to review its compensation, bonus and benefits plans.
It said work would continue with suppliers and subcontractors to reduce its cost base to "maintain a base level of profitability and generate positive cash flow."
Archer has also reviewed its capital expenditure for 2015, which are estimated at $165million.
This includes its investments in new land rigs destined for Argentina amounting to $70million.
Archer made the announcement regarding job losses as it posted better than expected profits for the fourth quarter of 2014.
Revenue in the fourth quarter from continuing operations was $603.7million.
The company said while its results were "above our expectations" there had been a rapid deterioration at the end of the year and the beginning of 2015 driven by the sharp decline in oil.
It said many of its customers had significantly reduced their investments and expenditures during the period.
North Sea revenue for the fourth quarter was $175.2million, decreased by 12.6%, compare to the third quarter of 2014.
Archer was hit by a number of changes to North Sea contracts including the cancelation of a two year contract for the Archer Emerald with Talisman.
A spokesman said the reduction in activity meant it expects its first quarter 2015 revenue –absent of demobilisation or cancelation revenue – to be between 20 – 25% lower than the fourth quarter of 2014.
"As our customers are reducing their spending in light of a challenging macro environment we have received notice from several customers advising us of cancellations or a reduction of activity.
"This includes the cancelation of the two year drilling contract for Archer Emerald with Talisman, which was planned to commence in January 2016, and the White Rose engineering project for the design of a new platform in Newfoundland.
"It also included the reduction of drilling activity for platforms with Apache and Shell in the UK and BP in Norway as well as the planned change to inactive status for Fairfield and Marathon in the UK.
"We are working with our customers to manage the reduction in activity in an orderly and safe manner and we are adjusting our workforce, both onshore and offshore, to adapt to the lower activity levels.
"In addition we are closely collaborating with our customers in order to improve drilling efficiencies and reduce downtime in order to reduce the overall drilling costs."
Last month, Energy Voice revealed Archer was in consultation with its staff about redundancies on a number of its North Sea operations.
More to follow
Recommended for you

Hunt told to 'fix or ditch' IR35 ahead of spring budget