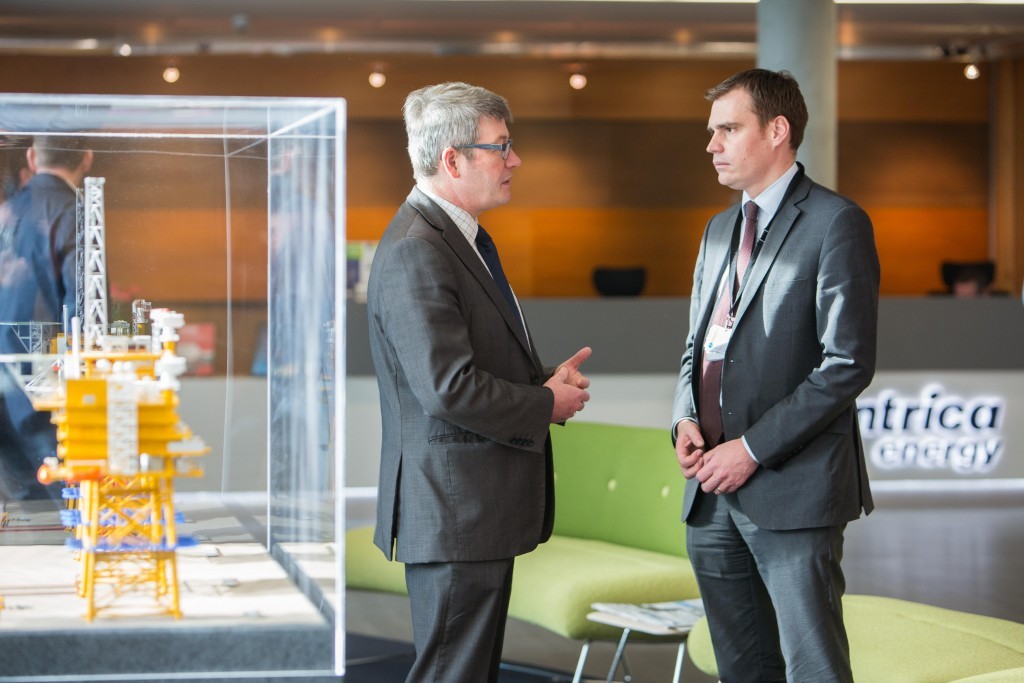 The UK's shadow energy minister recently visited Centrica Energy and Bibby Offshore to discuss the future of the oil and gas industry.
Tom Greatrex MP visited Centrica's Aberdeen offices to find out more about how the company's developments on the UK Continental Shelf are helping to create jobs and boost the economy across the country.
Mr Greatrex also toured the hangar, Bibby Offshore's purpose-built, 50,000 sq ft workshop and warehouse facility in Westhill.
Following his visit, Mr Greatrex said: "Visiting both Centrica Energy and Bibby Offshore provided a great insight as to how companies work together from both the operator and supply chain perspective. It's fantastic to see such positive and successful collaborative work within the industry, and the wealth of skilled and dedicated people that work within it."
David Sheret, general manager for global business development at Bibby Offshore, said: "Political engagement is vital for the continued investment in and the development of the energy industry. We were delighted to demonstrate Bibby Offshore's innovative and important work, and to discuss with Mr Greatrex the challenges and opportunities facing the sector.
"We realise our success is down to our people, and understand fully the importance of valuing and investing in our staff. Our training programmes often act as a way to build a bridge from education to industry, and as a company we aim to help provide and improve opportunities for ambitious and talented individuals."