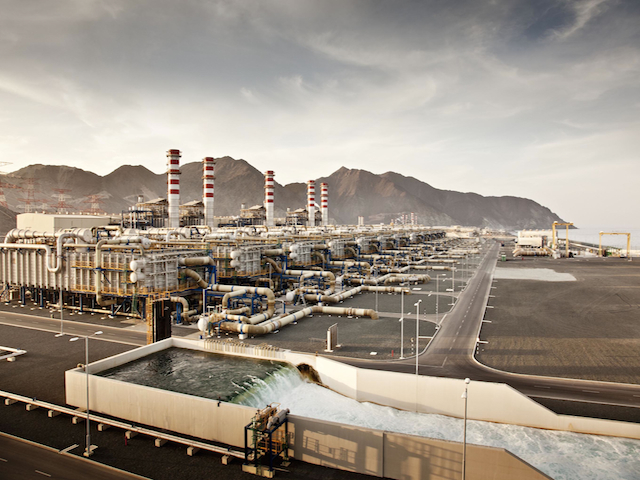 Abu Dhabi National Energy Co., the government-owned oil and gas producer, hired investment and advisory firm Blackstone Group LP to review options for its debt obligations, two people with knowledge of the matter said.
Taqa, as the company is known, appointed the U.S. firm to review a range of options for its about $24 billion of debt, including ways for the company to reduce financing costs, the people said, asking not to be identified as the information is not public. The hiring doesn't mean that Taqa is planning an imminent debt restructuring, according to one of the people.
Taqa produces power, oil and gas from Canada to North Africa and helps generate most of the electricity sold in the United Arab Emirates, of which Abu Dhabi is the biggest sheikhdom. The company expanded since its inception in 2005 by snapping up local and overseas energy assets, including buying Calgary-based Northrock Resources for $2 billion in 2007 and acquiring BP Plc's North Sea assets for $1.1 billion in 2012.
Blackstone's restructuring group is looking at about 80 energy companies that are struggling after oil slumped, Tim Coleman, the unit's head, said in a March interview. The company is merging its restructuring and merger advisory groups with a firm led by former Morgan Stanley banker Paul Taubman.
Blackstone and Taqa, through their press offices, declined to comment.
Recommended for you
X

Cuadrilla fracking decision expected today