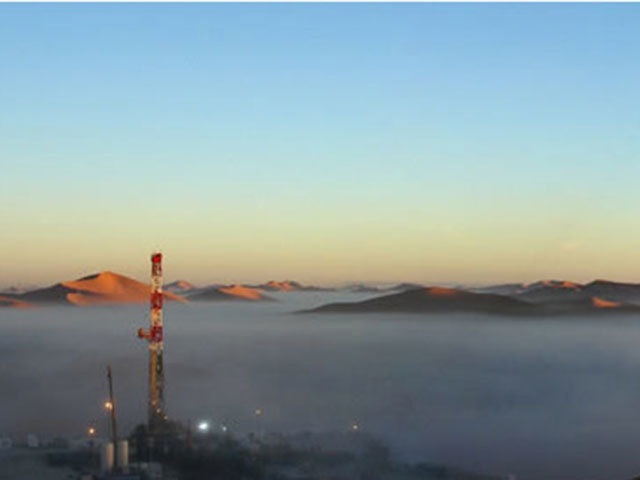 Petroceltic is facing legal proceedings in the High Court in Ireland as its dispute with activist investor Worldview Capital rumbles on.
The proceedings allege Petroceltic has failed to undertake a review of its business and seeks direction from the court as to the manner in which the review is undertaken.
Similar proceedings were issued by Worldview in London in December 2014 and dismissed by the English High Court in May 2015, with costs awarded to Petroceltic, on the grounds that the appropriate jurisdiction was Ireland.
In a statement to shareholders, Petroceltic said: "As with the previous English proceedings, Petroceltic believes that the latest Irish legal proceedings are totally without merit and misconceived."
"The company would clearly prefer to avoid the significant costs of litigation and to ensure that management time is focused on the day to day running of the business for the benefit of all shareholders.
"Nonetheless, if Worldview decides to pursue the proceedings, the company will be obliged to vigorously contest and defend them and to seek to recover from Worldview, to the maximum extent possible, all costs incurred by the company in so doing."
Worldview, which has a 26.5% share in Petroceltic, has sent a further letter to the oil producer seeking to call an extraordinary general meeting.
It has called for two extraordinary general meetings in recent weeks. Worldview vigorously opposes the company's plans to use its "crown jewel" asset at Ain Tsila in Algeria as security for a $175 million bond issue.
Worldview claimed Petroceltic had "run out of money" and was placing the Ain Tsila gas field as security for the proposed bond issue, which Worldview described as "perilous to shareholders".
It then called for a separate EGM calling for Petroceltic to seek approval from shareholders for any asset disposals which represent 25% or more of the company's revenues, profits or hydrocarbon reserves.
Recommended for you

Greenpeace launches legal challenge against UK Govt over Shell Jackdaw project