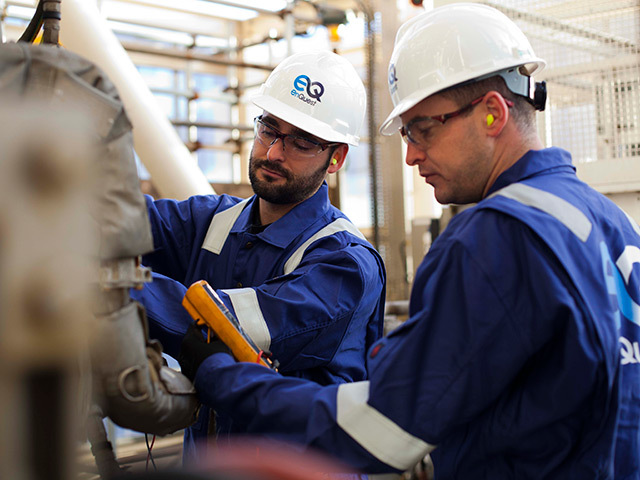 A 50% drop in oil price has seen Enquest take a 20% financial hit.
The oil major's EBITDA for the first half of the year was $226.7million down from last year's $284million.
Despite the drop, the firm's production for the first half of the year was 17% up to 29,665 boepd (barrels of oil equivalent per day).
The firm also managed to significantly decrease its opex spend from last year's $45.9 per barrel to $39 per barrel.
The company revealed it would surpass its 10% savings target for the year and expects to cap its opex spend to $30 per barrel next year.
Chief executive Amjad Bseisu said: "EnQuest has responded well to the lower oil price environment, delivering a strong performance driven by production gains and cost reductions, both core areas of expertise, and by a well executed hedging programme. EnQuest now anticipates that 2016 full year unit opex will be in the low $30s/bbl.
"EnQuest achieved continuing high levels of operating efficiency in the North Sea and a good production performance in Malaysia, with PM8/Seligi's first H1 contribution. Our two major developments are progressing well and we expect first oil from Alma/Galia within a few weeks.
"EnQuest delivered an H1 2015 EBITDA of $226.7million, approximately 20% lower than in H1 2014; a strong performance, given the almost 50% drop in the oil price.
"As the current capital programme reduces over the next two years and EnQuest benefits from lower cost operations and higher production, we expect to move into positive free cashflow at prevailing oil prices."
Enquest's North Sea portfolio posted a strong performance despite a dipped marketplace, according to the company's results.
Enquest is the largest independent oil and gas producer in the North Sea.
Its Kraken project is on time and on budget. The Kraken FPSO vessel is currently in a Singapore shipyard undergoing a conversion programme. An additional appraisal well in Kraken West confirmed the presence of oil. The site has the potential for upside, according to the firm.
Enquest's Greater Kittiwake Area (GKW) posted a 87% increase in production efficiency.
A firm spokesperson said: "A successful chemical treatment has also been undertaken on Goosander raising production levels substantially from the field. The planned three week GKA maintenance shutdown takes place in Q3 2015."
Recommended for you

Allseas lands contract to remove EnQuest Heather platform topsides