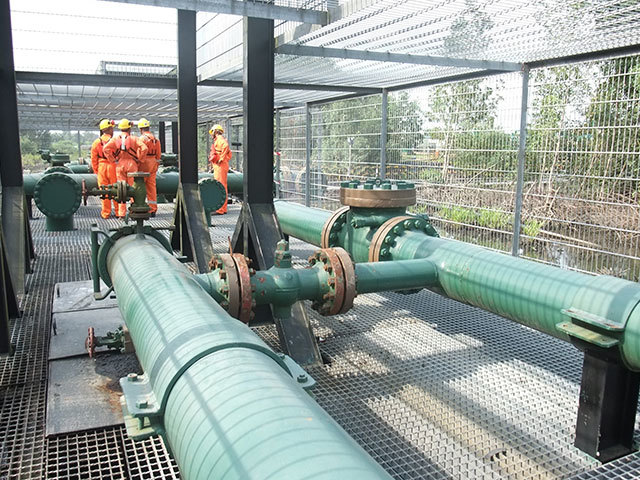 Eland Oil and Gas said today it welcomed a transparent, level playing-field for foreign investment under a new political regime in Nigeria.
Posting first half results, West Africa-focused Eland added the victory by Muhammadu Buhari in Nigeria's general-election in March reinforced its long-term commitment to investing in and launching a multi-well drilling programme on the OML 40 licence in the Niger Delta.
Eland, which listed on the alternative investment market in September 2012, also said it sold 163,095 barrels of oil during the first half of 2015, generating revenue of around £6.5million.
The Westhill, Aberdeenshire, company reported pre-tax losses of £7.7million.
This was compared with losses of £7.9million a year earlier, when the firm had revenue of only £38,350.
Eland said average gross production from OML 40's producing field, Opuama, totalled 2,830 barrels of oil per day during the six months to June 30, 2015.
The company has a 45% stake in OML through a joint-venture, Elcrest.
Eland chief executive George Maxwell said: "With the new administration's continued support in offering a transparent, level playing field for positive foreign investment in Nigeria, we remain committed to investing in and commencing a multi-well drilling programme on OML 40 for many years to come."
Mr Maxwell co-founded the company with former chief executive Les Blair six years ago.