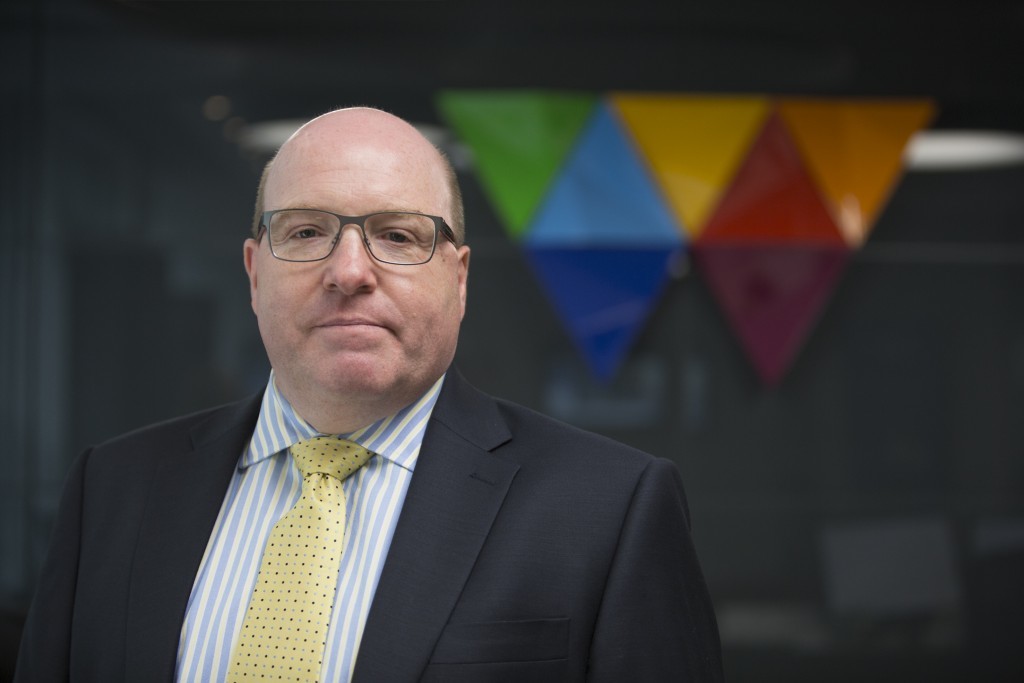 Outgoing Wood Group chief executive Bob Keiller is poised to launch a business aimed at cultivating the next generation of Scottish business leaders.
Keiller, who recently confirmed his retirement from Wood Group, yesterday revealed plans for a consultancy which would give budding entrepreneurs affordable access to his years of experience.
"AB15 is a working name for a consultancy that captures the idea of providing support for others and without trying to make it a profit making organisation," Keiller said.
The scheme, which is still in developing stages, would see Keiller offer his mentoring services at a fraction of the cost. However, the recipient would need to guarantee to make up the shortfall by committing to mentor others.
"The key is if I were to charge these people the value of that, a, they wouldn't buy it and, b, they couldn't afford it, " Keiller added.
"What I'm trying to do is say if I provide you with tens of thousands of pounds worth of coaching I want you to turnaround and provide that coaching to the next generation of businesses – maybe not now, maybe not next year but maybe in five years' time or even longer. I want to try and create that pay forward commitment, that ripple effect, so people can take what I give them and what other people give them and say this creates an obligation and I have to give this back somewhere along the line."
More details about the concept are expected to be released in early next year.
The Scottish business leader would draw on his own experience leading some of the country's most successful firms.
"For me, I've learned so much about business and how it really comes down to being good with people. Yes, you have to be good at your job and yes, you have to be good at the technical side and the commercial side and the financial side, but ultimately it comes down to dealing with people and having that humility and the ability to listen to people, and having the confidence to regard yourself as no better or worse than anybody else.
"It's been a really interesting journey for me to see the business. At the end of the day, it is relatively simple, but people do dress it up in a way that makes it complex, impenetrable and potentially daunting for people."
Keiller said he hopes to share the learnings he gained by living the reality not just studying the coursework.
"When it comes down to it you're on your own," he said.
"It's a lonely role to be the CEO of a multi-thousand person organisation.
"There are always people you can consult but at the end of the day you often make decisions on your own.
"Sometimes you have to make decisions that are not going to be popular. Sometimes you have to make decisions about people close to you, but you find yourself in a place where the job is categorized as extremely exhilarating ,but very lonely and highly stressful.
"You can't get away from that. I've characterised it at times as it's like standing in front of a firehouse of information and getting used that as opposed to saying switch the hose off I can't stand it, and therefore you become very adept at being able to filter, being able to make decisions about your own time and where it's best used and at actually delegating things down into the organisation."
When asked when he first considered to his exit strategy, the successful entrepreneur replied: "Five years ago. It's part of thinking what comes next and where do we go next. The idea was I would integrate PSN and Wood Group together which took about 18 months are so, and then take over as CEO."
Keiller then set his sights on reinforcing Wood Group's culture, integrating the back office and establishing a strong reward portfolio across the company as a whole.
"Most of that work is now done so this is the time for me to say look I can step on and do something else and find the next scary set of challenges that are going to keep me occupied," he said.
"I now need to make more time for me to spend with my wife, children and friends."
People he insists are at the core of his business success.
As he approaches his last day at the firm he hopes to follow in the steps of industry veteran Sir Ian Wood.
He added: "I was with Sir Ian at his last ever business meeting with Wood Group, which was in a Chinese restaurant in Angola. Ian and I sat with members with staff and when it was finished he said, 'I guess that's it done', which was really an interesting time to bring the whole thing to an end. The following day I flew back to Paris and he flew back to Rwanda for social projects he was carrying out. Sir Ian's last day in business wasn't in Aberdeen and there was no big flag waving it was just matter of fact and I'm thinking it will be the same for me. It will be matter of fact."
For more from Bob Keiller including joining the industry in a downturn, his advice to the next generation and how the sector can break bad habits watch the full version of the The Journey here.
Recommended for you

UK business secretary grilled over Scottish CCUS rejection